2016 Was a Bad Year for Prime Time Network TV, Opines Prof. Jeff McCall '76
December 28, 2016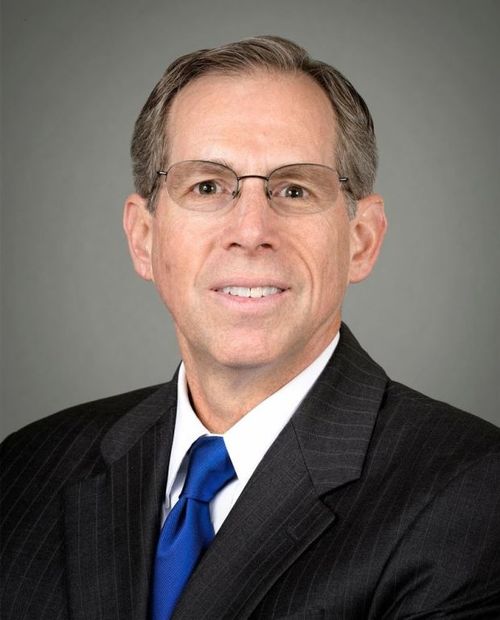 "The year 2016 will go down as one in which Americans turned on the establishment and put a non-politician in the White House," Jeffrey M. McCall, professor of communication at DePauw University, writes in a newspaper op-ed. "The masses also rejected mainstream journalism, sending news industry credibility ratings to historic lows. Even the American cultural bastion that is the National Football League faces declining interest. So, too, prime-time network television has sunk into irrelevance as viewers shun programming that fails to reflect any sense of Americana."
Dr. McCall notes that the big four TV networks have each suffered double-digit percentage declines in their ratings this fall, pointing out, "The top-rated prime-time show in November was CBS's Big Bang Theory. The audience size would have made that program the 79th-ranked show 40 years ago, trailing such losers as Mr. Belvedere."
The professor observes, "It is true that streaming video services have put a dent in network television, but that viewer migration is only partly because of greater options provided through new technology. Network executives should stop blaming outside forces and instead consider the declining quality of their own fare as the primary reason for audience melt."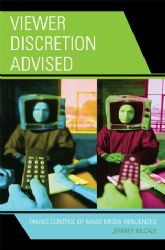 McCall, author of Viewer Discretion Advised: Taking Control of Mass Media Influences, continues, "The people producing television programs in Los Angeles and New York are disconnected from the conventional, regular people who live in the rest of the nation. It is increasingly difficult to get traditional people to watch bizarre, trashy and/or violent content that goes over just fine with the snooty, artiste elite in a network programming office. Those network snobs are basically programming shows based on their narrow world view, overlooking the values and interests of millions of people who need to be in the audience if network television is to survive."
Crude shows that rely on foul language and mock certain groups are the norm, McCall states. "Now comes word that ABC's new comedy in development is called Holy Sh*t. The plot will focus on 'a struggling church and their edgy new pastor.' Odds are this show will not look anything like a church in your community. That this show is even in development demonstrates what comedian and social observer Fred Allen said about television way back in the 1950s: Television is a triumph of equipment over people, and the minds that control it are so small you could put them in the navel of a flea. Allen would have to find a smaller insect today."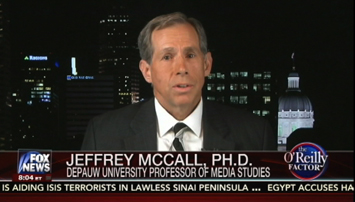 McCall concludes, "There are many reasons why the nation is polarized and confused. A contributing factor is that the nation has no common cultural
experiences. Network television once provided some degree of cultural stability. No more."
You'll find the complete column in California's Napa Valley Register and other newspapers across America.
Jeff McCall is a 1976 graduate of DePauw, where he was a Rector Scholar and communication major. He went on to earn a master's degree from the University of Illinois and a Ph.D. from the University of Missouri. He serves as faculty adviser to DePauw's student radio station, WGRE.
The professor is regularly called upon to analyze media issues. He recently discussed President-elect Trump and the media with the Washington Post and authored a newspaper column on that topic. McCall also made several recent appearances on Chicago's WGN Radio to discuss the presidential campaign.
Source: Napa Valley (Cal.) Register
Back