Park Named in Honor of Judy Locke '58
December 24, 2016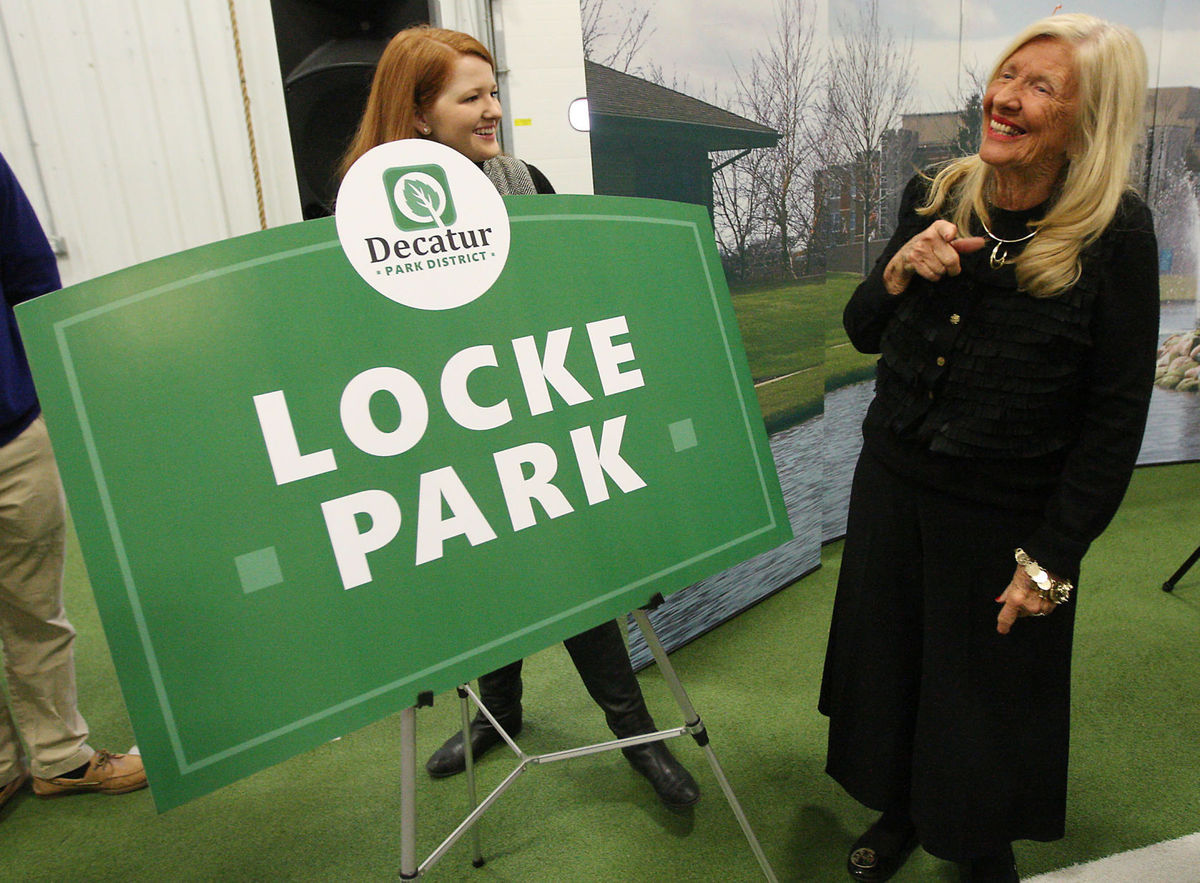 Judy Locke, a 1958 graduate of DePauw University, received a holiday surprise yesterday in her hometown of Decatur, Illinois. Decatur's Park District announced that what was formerly known as the 31st Street Park is now Locke Park in honor of the longtime dedication Judy Locke, a former member of the district's board, has shown to the city's parks. (photo: Judy Locke and her granddaughter, Emily Locke, admire the sign that was unveiled Friday)
Judy (Blang) Locke '58 and her late husband, G. Richard Locke, M.D. '58, are also well loved at DePauw for their support of the University. They are the parents of Dr. G. Richard Locke III '83, Dr. Jonathan T. Locke '85, Dr. Mark D. Locke '87 and J. Michael Locke '89, and their grandchildren are current DePauw students. An education major as an undergraduate, she has been honored by DePauw's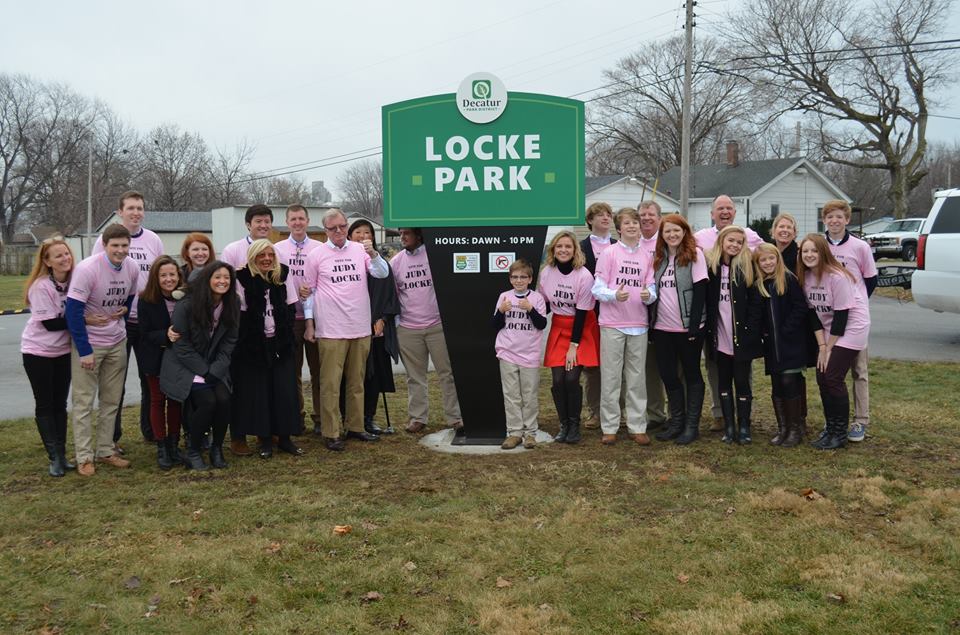 Alumni Association with a Community Service Award and a Distinguished Alumni Achievement Award.
Today's Decatur Herald & Review carries photos from the event. The images are available at the newspaper's website.
The Decatur Park District works to fulfill the needs for active recreation, scenic parks, and peaceful green spaces with award-winning golf courses, walking/biking trails, AZA-accredited zoo, and recreation programs for people of all ages.
Back