Noah Droddy '13 Among IndyStar's '10 Interesting People of 2016'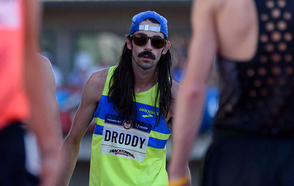 December 25, 2016
An Indianapolis Star Christmas Day feature headlined "Humans of Indy: 10 interesting people of 2016" includes Noah Droddy, a 2013 graduate of DePauw University.
"Indiana native Noah Droddy didn't intend to get Internet famous -- he just wanted to run," writes Justin Jacobs. "But when he arrived at the 10,000 meter Olympic qualifying race summer wearing a backward hat and sunglasses, sporting a mustache and long, flowing hair, people took notice. He may have placed last in that race, but Droddy was the only person bummed by the results. The rest of the country had moved on to viral, online adoration: for 'crashing' the race, for looking like he was on his way to a party, for embodying zen. He wasn't the runner we needed; he was the runner we deserved."
The piece notes, "The headlines in 2016 were, too often, grim and alarming. But throughout Central Indiana, amazing, everyday people were determined to make Indy a more interesting, inspiring and entertaining place to be. As we turn the corner into the new year, here are 10 'Humans of Indy' who stood out."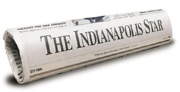 Access it at IndyStar.com.
Droddy is featured in the February 2017 Runner's World. Read more here.
Source: Indianapolis Star
Back