Award-Winning Author Shulem Deen Coming on Feb. 8
December 27, 2016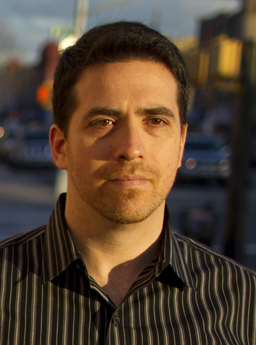 Shulem Deen, whose memoir All Who Go Do Not Return won the 2015 National Jewish Book Award and the 2016 Great Lakes College Association (GLCA) Award for Nonfiction, will come to DePauw University on Wednesday, February 8, 2017. His 7:30 p.m. appearance, presented by DePauw's James and Marilou Kelly Writers Series, will take place in the auditorium of the Richard E. Peeler Art Center and is free and open to the public.
All Who Go Do Not Return is a poignant and riveting memoir about a Brooklyn Hasidic Jew who leaves his faith and family to start a new life. Sometimes funny, sometimes heartbreaking, always insightful and wise, the book was deemed "lyrical" and "searchingly spiritual" by the New Yorker. The Wall Street Journal wrote that it was "eloquent and heartbreaking."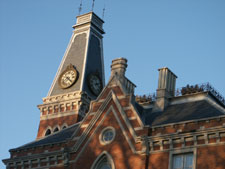 Deen is a regular columnist at The Forward, and his work has appearered in the New Republic, Salon and Tablet. He is the founding editor of Unpious.
The Kelly Writers Series was established in 1998 with gifts from Marilou Morrell Kelly, a 1955 graduate of DePauw. Learn more by clicking here.
Back