British Media Continue to Reference Remarks Made by Former Prime Minister David Cameron at DePauw
December 28, 2016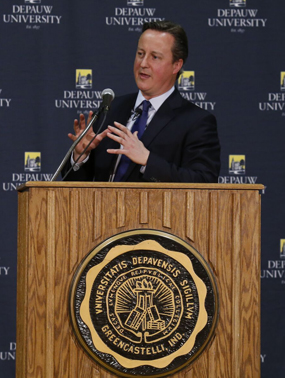 The reverberations continue 20 days after David Cameron's address in Neal Fieldhouse.
Today the BBC notes, "The man who was prime minister last Christmas and isn't this Christmas thinks he knows why. 'I stand here as a great optimist about how we can combat populism. It may seem odd that I am so optimistic, because after all the rise of populism cost me my job.' So said David Cameron recently ... at DePauw University in Indiana in the United States."
The piece by Chris Mason continues, "The man who is president of the United States this Christmas and won't be for much longer has opined on the subject too. 'This whole issue of populism. Maybe somebody can pull up in a dictionary the phrase populism. But I am not prepared to concede the notion that some of the rhetoric that has been popping up is populist,' Barack Obama said recently."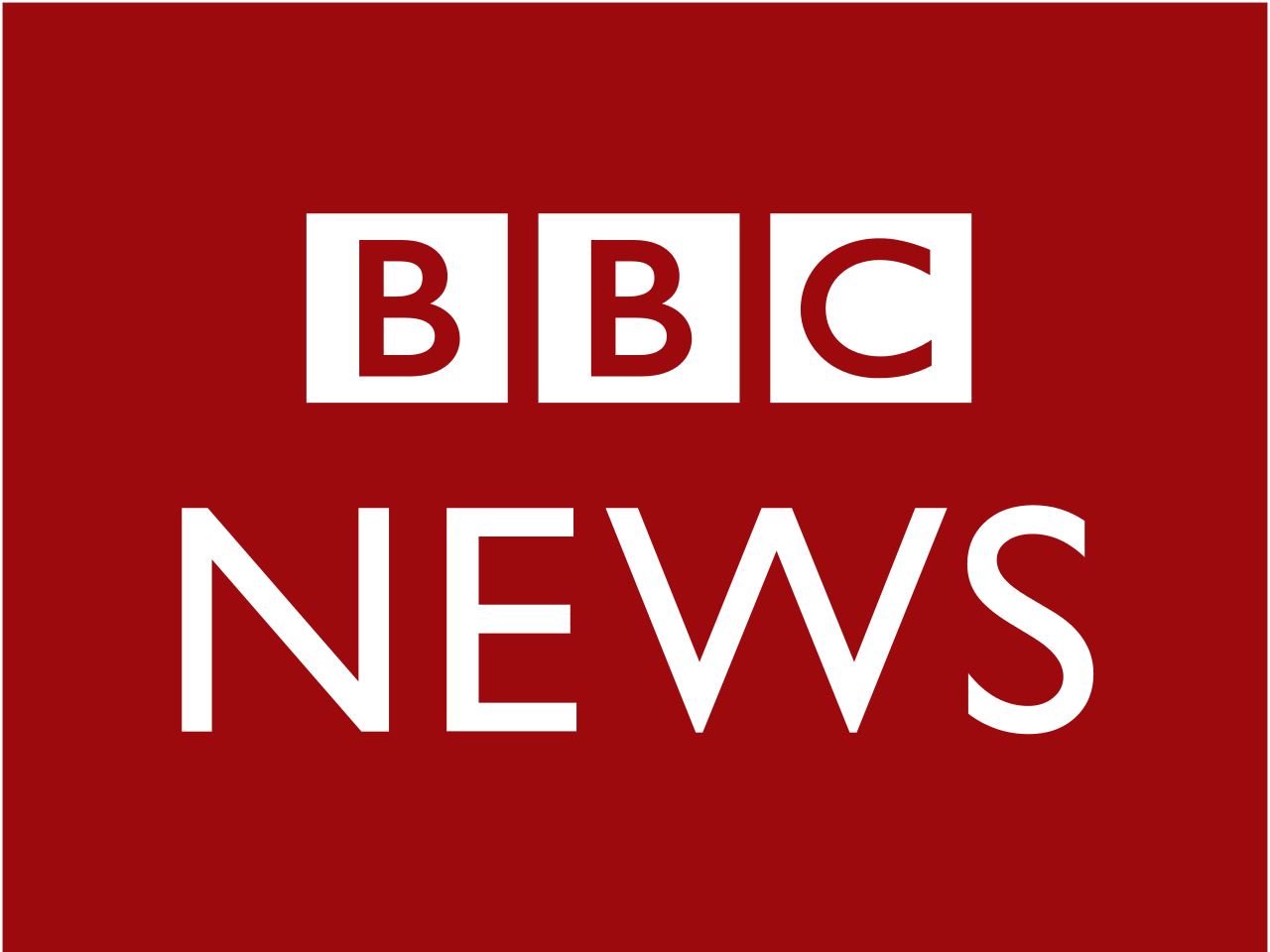 The article -- headlined "Populism: Pantomime politics or the public fighting back?" -- then turns to attempt to define the term "populism." Access it here.
The former Prime Minister of the United Kingdom was at DePauw December 8 for an Ubben Lecture, "The Historic Events of 2016 and Where We Go From Here." DePauw's summary of the event is available here. The speech received wide coverage immediately after the remarks, and has been cited nearly every day since in the British media.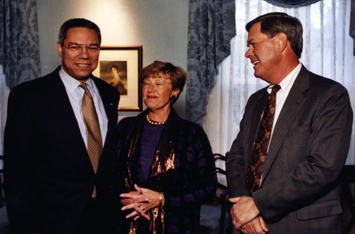 Endowed by gifts from 1958 DePauw graduates Timothy and Sharon Williams Ubben, the lecture series presents several free events on campus which are open to the public. Among the more than 100 other previous Ubben Lecturers are Benazir Bhutto, Mikhail Gorbachev, Leslie Odom Jr., Elie Wiesel, Jane Goodall, Bill Clinton, Peyton Manning, Jimmy Kimmel, Julian Bond, Shimon Peres, Todd Rundgren and Vernon Jordan '57 (at right: the Ubbens with Gen. Colin Powell)
To view a complete roster of Ubben Lecturers -- which includes links to video clips and news stories -- click here. Video montages of many events are available on YouTube.
Source: BBC
Back