Tim & Meg Shelly ('82 & '83) Restore Boyhood Home of Indiana Artist T.C. Steele
January 15, 2017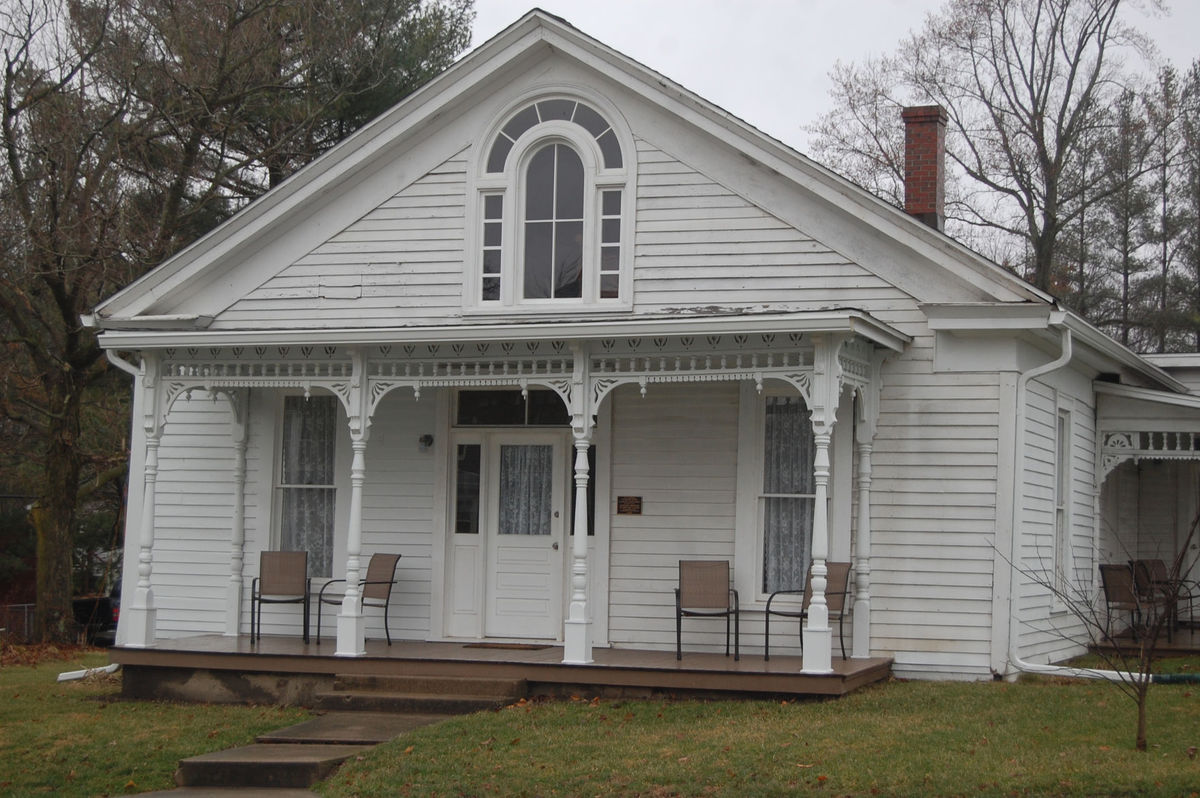 The boyhood home of Indiana artist T.C. Steele in Waveland, Indiana, is now restored, and will soon be hosting school field trips, reports the Crawfordsville Journal Review.
Nick Hedrick writes, "In 2001, the Historic Landmarks Foundation of Indiana put the house on its list of '10 Most Endangered Places of Indiana.' It was added to the national historical register in 2003. There were few prospective buyers until 2013, when (Historic Waveland, Inc.) staff met with Tim Shelly, a distant relative of Steele's. Shelly was then chair of the Indiana Landmarks board. He and his wife, Meg, both graduated from DePauw University and were familiar with the area.He purchased the house sight unseen -- and without first telling Meg.
"Inside, it was a complete gut job," Tim Shelly recalls. "I mean, there was nothing inside."
The Greek Revival house, built around 1850 and on the National Register of Historic Places, "is open to artists for weekend retreats at no charge and Shelly wants to get junior high and high school art teachers involved with field trips or other events."
Access the story at the newspaper's website.
Tim Shelly is a 1982 graduate of DePauw and practices law in Elkhart. Meg McCarty Shelly received her DePauw degree in 1983 and teaches English at Concord High School.
Back