Noah Droddy '13 Finishes 15th in Houston Half-Marathon
January 18, 2017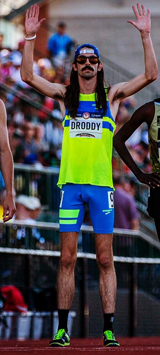 "Indianapolis native Noah Droddy finished 15th in a half-marathon at Houston in 1 hour, 3 minutes, 22 seconds," notes today's Indianapolis Star. "Droddy, 26, a DePauw graduate, was the sixth American in a race made slower by heat and humidity."
Access the item at IndyStar.com.
The newspaper named Droddy, a 2013 graduate of DePauw, one of the "10 interesting people of 2016". He is featured in the February 2017 Runner's World. Read more here.
Back