New Book by Bret Baier '92 Debuts at #2 on New York Times Best Seller List
January 25, 2017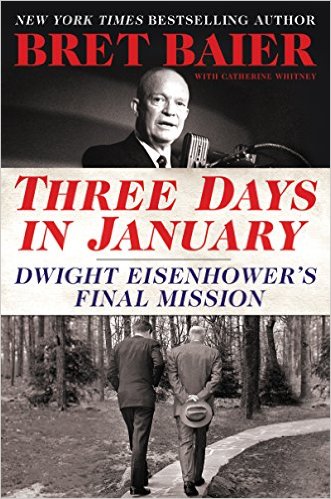 In the New York Times' "The Story Behind This Week's Best Sellers," Gregory Cowles writes, "The FOX News anchor Bret Baier, whose previous best seller was about his young son's heart condition, is back on the list, this time with a work of popular history: Three Days in January (written with Catherine Whitney) debuts at No. 2 on the hardcover nonfiction list and looks at President Eisenhower's parting advice for his successor, John F. Kennedy."
The article quotes a recent interview of Baier, a 1992 graduate of DePauw University, on Chicago's WGN radio. "What Eisenhower was doing was sending a warning to Kennedy, saying, 'Easy, killer. Caution. Balance.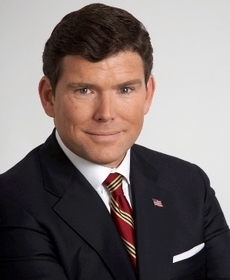 Don't go too far too fast.' . . . He was delivering kind of a sober message to the nation."
Access the item here.
Released January 10, Three Days in January: Dwight Eisenhower's Final Mission has been praised by journalist and author Tom Brokaw and historian Douglas Brinkley, among others.
An English (composition) and political science double major at DePauw, W. Bret Baier captained the Tiger golf team and was among the first students to work in the then-new Center for Contemporary Media. While a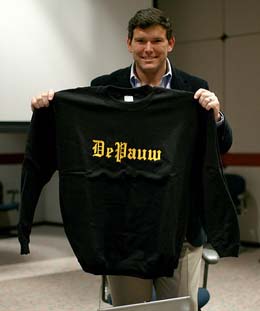 DePauw student, he interned with Bernard Shaw at CNN and landed his first professional job at WJWJ-TV (PBS) in Beaufort, South Carolina. He also worked at WREX (NBC) in Rockford, Illinois, and WRAL (CBS) in Raleigh, North Carolina, before joining FOX.
Special Report was 2016's #3 most-watched cable news program. Read more here.
Baier returned to DePauw for Old Gold Weekend in 2013 and spoke as part of the Timothy and Sharon Ubben Lecture Series and received the University's Distinguished Alumni Achievement Award.
The talk is summarized here; video is embedded below.
Source: New York Times
Back