Report Notes 195th Anniversary of the Birth of DePauw's Sixth President, Alexander Martin
January 24, 2017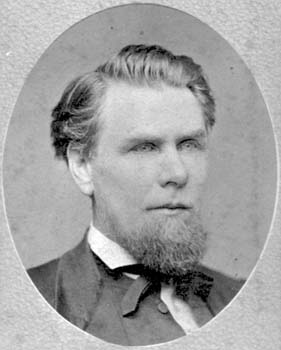 Educator and Methodist pastor Alexander Martin, the sixth president of DePauw University, was born on this day in 1822 in Scotland, notes West Virginia Public Radio on the 195th anniversary of his birth.
"In December 1863, Martin played a key role in getting the West Virginia Legislature to pass public schools legislation. In 1867, he became the first president of the Agricultural College of West Virginia, which became West Virginia University the next year. The core of WVU's downtown campus took shape during Martin's time as president, including construction of what would become known as Martin and Woodburn halls. In 1875, Alexander Martin left WVU over a dispute regarding the school's direction. He went on to help develop DePauw University and died in Indiana in 1893 at age 71."
Access the piece here.
Martin served as the last president of Indiana Asbury from 1875 to 1884 and then five more years as president of the new DePauw University. He served the institution for 18 years. More biographical information is available by clicking here.
Back