'From Munich to Brown County: The Life and Artwork of T.C. Steele' at Peeler, Feb. 1 - June 11
January 27, 2017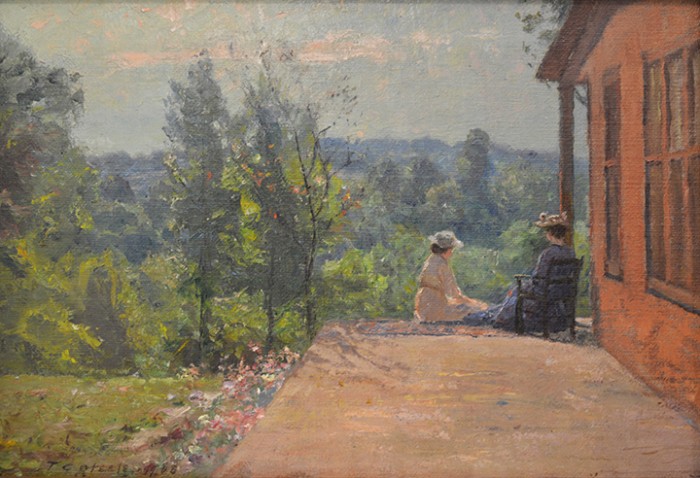 Indiana artist Theodore Clement Steele (1847-1926) is perhaps the most widely celebrated Hoosier Impressionist painter of the early 20th century. In honor of Indiana's bicentennial celebration, "From Munich to Brown County: The Life and Artwork of T.C. Steele" highlights paintings and drawings from the DePauw University Permanent Art Collection and the Indiana State Museum and Historic Sites. The exhibition will be on display at the Richard E. Peeler Art Center from February 1 – June 11 and is free and open to the public. (at right: Afternoon at House of the Singing Winds, 1908 oil on canvas, gift of Betty Davis '54 and David W. Givens)
A master of capturing both landscape and the human figure in oil paint, Steele was instrumental in establishing the Brown County Artist Colony near Nashville, Indiana. Yet, few even within the Greencastle community are aware of the significant historic and modern ties between Steele and the University.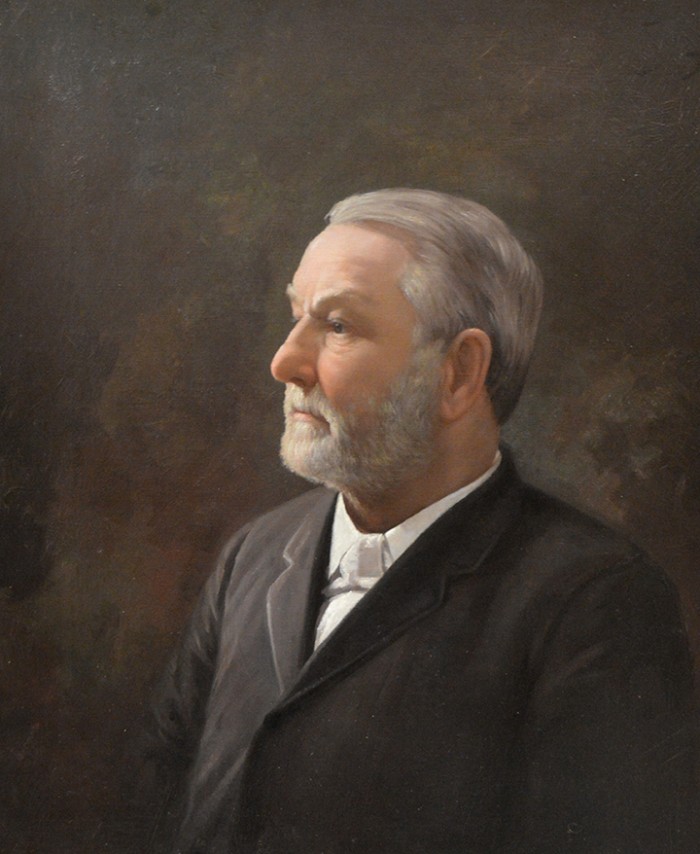 Steele was just sixteen years old in 1863 when he spent a summer in private study with Joseph Tingley, Professor of Natural Sciences, at the young Indiana Asbury College (now DePauw University). As a naturalist, Tingley also "dabbled in photography and drawing," which was the likely focus of young Steele's lessons. During his lifetime, Steele would return several times to Greencastle to paint portraits of DePauw University faculty, donors, and trustees. In addition to painting a portrait of Professor Tingley's two children, Steele was also commissioned to complete the portrait of former University trustee and namesake, Washington C. DePauw. (left: Washington C. DePauw, late 19th century, oil on canvas, DePauw University purchase)
Over the course of a century, the DePauw University Permanent Art Collection received thirteen Steele paintings, the majority of which are currently on display in historic East College and The Elms (the residence of DePauw's president). Generous gifts of artwork from Steven G. Conant '71, Jane and Jim Emison '52, Betty Davis '54 and David W. Givens, and Joan D. Weisenberger have created an outstanding collection of works ranging from landscape and still life to historic portraiture.
In more recent years, several Steele relatives have made substantial contributions to the academic life of the University. Robert M. Steele '69, former director of the Janet Prindle Institute for Ethics and a nationally recognized expert on journalism ethics, retired in 2014 after eight years of leadership service. Several other family members held part-time faculty and staff appointments, while more still are proud to count themselves as DePauw alumni.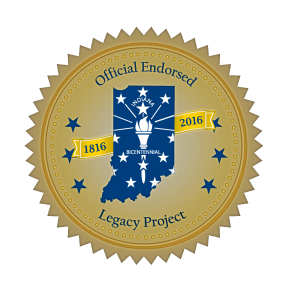 The Indiana State Museum and Historic Sites has partnered with DePauw University on this exhibition. Mark Ruschman, chief curator of fine arts, selected 18 works from the museum's permanent collection, several works from private collections and drew on the resources of the T.C. Steele Historic Site in Nashville, Indiana, to share this remarkable story. "DePauw University has the distinction of being a major influence on Steele's early development as an artist, this exhibition celebrates that relationship and the artist's legacy as one of the premier American Impressionists of his day."
On Saturday, February 18, at 1:30 p.m., a free public lecture will be presentedby curator and art historian Rachel Berenson Perry. She will present some of her research findings from the 2011 publication, Paint and Canvas: A Life of T.C. Steele. A book signing and reception with Ms. Perry will immediately follow.
The galleries at the Richard E. Peeler Art Center are open Monday-Friday 10 a.m. – 4 p.m.; Saturday 11 a.m. - 5 pm; and Sunday 1 – 5 p.m., and are closed during University breaks and holidays. For more information, click here or email craighadley@depauw.edu.
Back