Students to Share Winter Term Ghost Ranch Experiences at Tuesday Event
January 28, 2017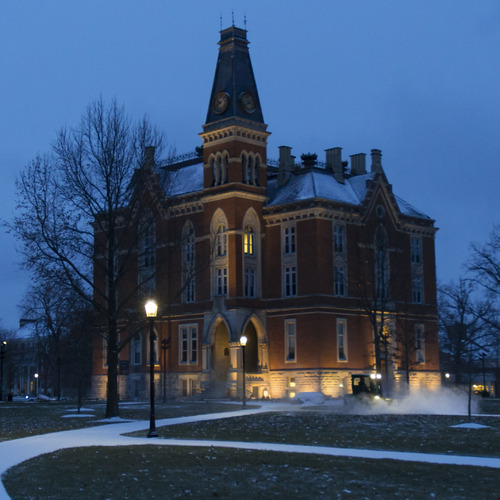 "DePauw University students returning from a three-week Winter Term visit to the Ghost Ranch will share their experiences," reports the Banner-Graphic in a preview of a Tuesday, January 31 event at the Putnam County Public Library. "Students will discuss their immersive experience in canyon country that included courses in Pueblo-style beadwork; Rocks, Ruins and Bones; Desert Light digital photography; and Writing the Southwest." The program begins at 6 p.m.
"Situated near Abiquiu, N.M., the Ghost Ranch is a place of magnificent natural beauty, comprised of deep multicolored canyons and bluffs. Its rocks span 130 million years of ancient geological history, with fossils that illuminate the beginning of the Age of Dinosaurs in North America," adds the newspaper.
Read more here.
Winter Term at DePauw -- a three-week period in which students engage in exploration and experiential learning -- began in 1971, when Buckminster Fuller and Aaron Copland visited the Greencastle campus. Learn more in this previous story.
Back