NY Times Story on Retirees and Music Features Lois Owen '56
January 29, 2017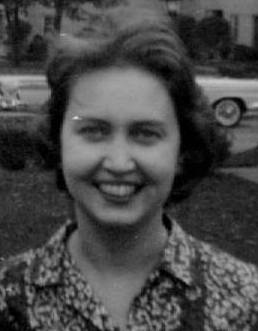 A New York Times feature examines "a growing number of retirees who are returning to the instruments they played during childhood and then put aside, or who are taking up the piano, flute or horn for the first time," including a member of DePauw University's Class of 1956.
"When Lois Owen, 81, moved to Durham, N.C., from Chicago in 2013, after the death of her husband, 'I was kind of depressed,' she said," writes Joanne Kaufman. "A former meeting planner and real estate agent, she found herself in an unfamiliar city in a retirement home where she knew no one. But there was a Steinway in the living room, and one day Ms. Owen, who had begun playing by ear in kindergarten and studied voice and piano in college, sat down and started to play. 'I think it saved me,' Ms. Owen said. 'It's really filled a void in my life. I play songs from the '50s, and they really bring back memories.' Apparently, they do the same for her retirement home neighbors.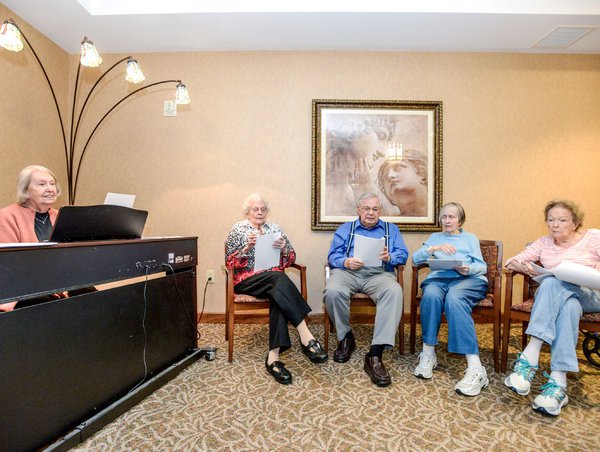 'Now people come over and want to get to know me,' Ms. Owen said. 'I've increased the number of friends I have here, and I feel so good about that.'"
The story points out that Lois (Smisek) Owen, who was a vocal music major at DePauw, "also performs with great success for a number of Alzheimer's patients." She tells the newspaper, "I see people blooming when I play for them." (photo at left, showing Owen playing for a singalong at The Forest at Duke: Kate Medley/Times)
The complete article is available here.
Source: New York Times
Back