Program for Undocumented Students "Should be Defended at All Costs": Prof. Rebecca Alexander
January 31, 2017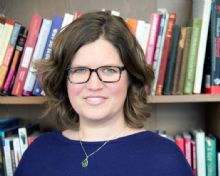 Deferred Action for Childhood Arrivals, or DACA, "offers temporary reprieve and should be defended at all costs, but no one who fought for it has ever seen it as a permanent solution," writes Rebecca Alexander, assistant professor of education studies at DePauw University.
Established by President Obama through executive order, there is speculation DACA could be repealed by the Trump administration. The program allows children of undocumented people brought to the United States by their parents to receive temporary protection from deportation, work permits, and a path to citizenship so long as they have not committed any crimes.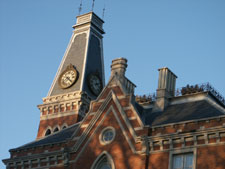 In an op-ed for teleSUR, headquartered in Caracas, Venezuela, Dr. Alexander states, "A just, humane, immigration system must include a permanent path to citizenship for not just DACA recipients but the 11 million undocumented people living in the United States. Many would go further, protest chants in the United States call into question the basic premise of borders and nations and invoke people's basic right to freedom of movement: 'no borders, no nations, stop the deportations.'"
Access the essay here.
Source: teleSUR
Back