Music Prof. Thomas King Provides Outreach to High School Vocal Students
February 1, 2017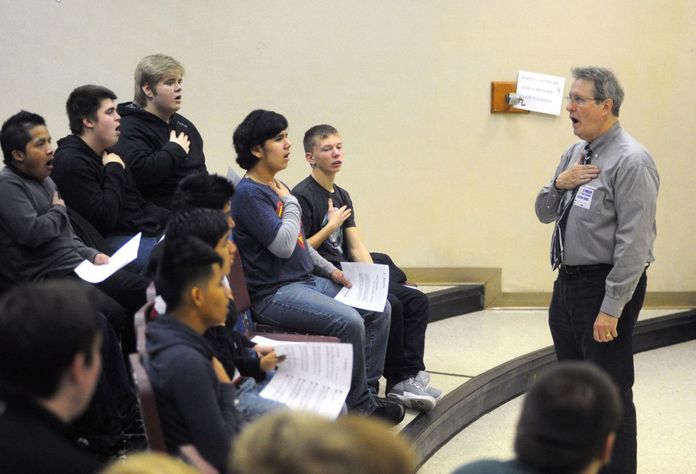 A visit by Thomas King, assistant professor of music at DePauw University, to the choir at Indiana's Seymour High School, is the subject of an article in the Seymour Tribune.
"King recently became acquainted with Seymour High School choral director Kyle Karum. Both are involved with the Bloomington Chamber Singers, and King heard Karum's students when they recently performed with that group," Zach Spicer reports. "He decided to email Karum to see if he could spend a day with his students."
"I heard his choir in Bloomington at a concert, but I didn't get to hear them the way they usually are because they were spread out," Professor King tells the newspaper. "I thought, 'I know Kyle. I'll just call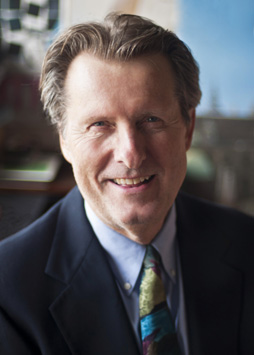 him up and say, 'Would you like me to come down sometime and work with them and say some things and maybe pep them up a little bit or give them some new ideas that they've not heard before?' That mixture somehow speaks to some of the kids."
You'll find the complete story at the paper's website.
A member of the DePauw University School of Music faculty since 2015, King, a tenor, is professor emeritus of voice at Austin Peay State University in Clarksville, Tennessee. He sang professionally in Germany for five years, performing over 400 times on various opera house stages. Dr. King taught at the American Institute of Musical Studies in Graz, Austria for 25 years and was the artistic director for seven years, retiring in 2010.
Source: Seymour Tribune
Back