Trump-Press Feud Benefits No One: Prof. Jeff McCall '76
February 2, 2017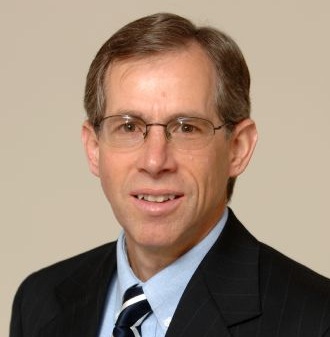 In a column for The Hill, Jeffrey M. McCall examines "the indecorous feud that the Trump administration and the press both seem determined to sustain." The professor of communication at DePauw University observes, "Now that Trump is officially inaugurated, it would seem prudent for the White House to focus on governing and for the press to report actual news of substance. Instead, the combatants, who should all be interested in the public's welfare over their own, are more interested in hurling verbal brickbats."
The new president is guilty of "inflammatory rhetoric" toward media outlets, notes Dr. McCall. "Trump advisors are apparently unaware that the White House is the most powerful agenda-setting platform in the world. The White House controls what to tell the press, when, and through which channels. The White House can also bypass the press to address the public directly whenever it likes. It is difficult to sympathize with people who have the power levers possessed by the White House."

But there's blame to go around. "The press, for its part, has acted frenzied at times," writes the professor. "The interrupting outburst by CNN's Jim Acosta during the Trump news conference accomplished nothing. So, too, nothing was accomplished when ABC's Jonathan Karl demanded Spicer 'pledge never to knowingly say something that is not factual.' Reporters freaked out when Spicer didn't give the first question at a briefing, as is customary, to the Associated Press correspondent."
According to McCall, "The real victims of this range war are the American people and the democracy that was created for them. While Trump and the press bloody each other, collateral damage is inflicted on citizens who largely want a rational national dialogue, a functioning free press, and an effective government."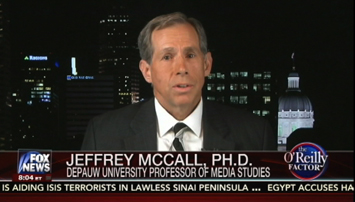 You'll find the complete essay here.
A 1976 graduate of DePauw -- where he was a Rector Scholar and speech (communication) major -- Jeff McCall is author of the book Viewer Discretion Advised: Taking Control of Mass Media Influences.
The professor is regularly called upon to analyze media issues. He recently discussed President Trump and the media with the Washington Post and discussed the future of the Rachel Maddow show with Variety.
Source: The Hill
Back