Katie Imborek '02 to Receive Distinguished Alumni Award from University of Iowa's Carver College of Medicine
February 9, 2017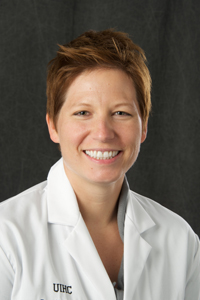 Katherine "Katie" L. Imborek, M.D., clinical assistant professor of family medicine at the University of Iowa's Carver College of Medicine and 2002 graduate of DePauw University, will be honored by the University of Iowa's Medicine Alumni Society. Imborek, who received her M.D. from Carver, will receive a 2017 Distinguished Alumni Award for Early Career Achievement.
"In under a decade, Dr. Katie Imborek has been nationally recognized for pioneering work that has improved the lives and care of LGBTQ (Lesbian, Gay, Bisexual, Transgender, Queer, and Questioning) individuals," notes an announcement. "As a medical student at Iowa, she founded MEDIQS (MED Iowa's Queer Students) to raise awareness of LQBTQ health care issues and provide a support network for students. Now a clinical assistant professor of family medicine, Dr. Imborek co-developed the university's highly successful, comprehensive care LGBTQ Clinic at Iowa River Landing, which she continues to co-direct."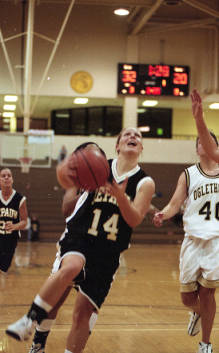 It adds, "In honor of the tremendous impact she has made throughout eastern Iowa, Dr. Imborek has received numerous teaching awards and was recognized as one of the Corridor Business Journal's Forty Under 40 Awardees. Currently, Dr. Imborek is championing a hospital wide policy outlining equal access to care for transgender patients, a Safe Zone project for health care providers, and is working with Iowa law students in the Rainbow Health Clinic to support the needs of transgender-identified individuals."
Imborek was a kinesiology/sports medicine major at DePauw and played guard on the Tiger women's basketball team.
Read more here.
Back