Brad Stevens '99 to Coach East Team in Feb. 19's NBA All-Star Game
February 10, 2017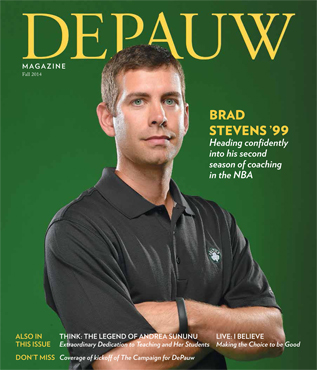 "When the East All-Stars take the floor in this year's NBA All-Star Game, (the head coach will) be a 40-year-old native of Zionsville, Indiana who started watching taped basketball games when he was still in kindergarten," begins an article. "That's Brad Stevens, just four years removed from coaching the Butler Bulldogs and already coaching a team that's just 2.5 games behind the NBA champions."
Noting that the Boston Celtics head coach is a graduate of DePauw University, Enzo Flojo writes, "In not even four seasons, Stevens has transformed a has-been Celtics team (they won 41 games in 2012-2013 and were bounced by the New York Knicks in the first round of the postseason) into a bona fide Eastern Conference contender. Last year, the Big Green recorded 48 wins, finishing fifth in the conference (their highest since 2011-2012), and were just two wins shy of making it to the second round."
You'll find the full story here.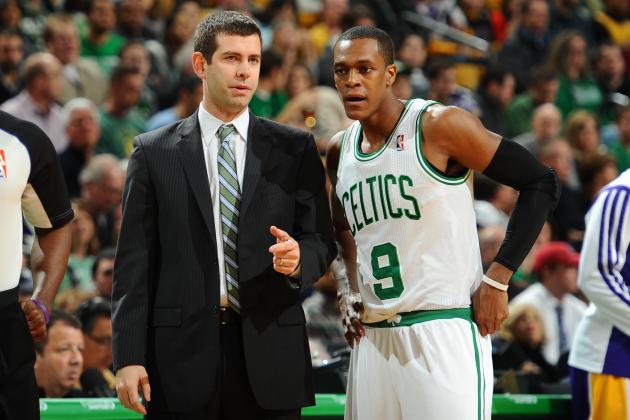 A 1999 graduate of DePauw, Brad Stevens was an economics major and Management Fellow and played four years on the Tiger basketball team, earning all-conference and academic all-conference honors. "My experience at DePauw was about as beneficial as any experience I've had," he told ESPN.com in November 2013.
On April 13, 2010, Stevens returned to his alma mater to deliver the Robert C. McDermond Lecture.
In 2015 Brad Stevens received the University's Young Alumni Award at a luncheon in downtown Indianapolis. At a fundraiser that evening, Stevens related how his college coach, Bill Fenlon, has impacted his life and career.
Back