Winthrop U Director of Basketball Operations Mike Howland '02 is Featured
February 15, 2017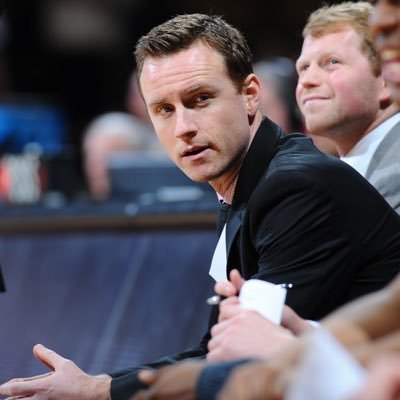 "Mike Howland was an All-American point guard at DePauw (University) in the early 2000s and his current job as Winthrop men's basketball's director of operations is very similar in purpose: getting a basketball team moved in the right direction," begins a feature in the Herald of Rock Hill, South Carolina. "The NCAA prohibits directors of basketball operations -- known as DOBOs -- from coaching players on the court in practice or recruiting future players off-campus, so Howland's duties are somewhat different from the rest of the coaching staff," Brett McCormick writes. "Consider him Winthrop's off the court point guard."
Howland, a 2002 graduate of DePauw, tells the newspaper, "You're leading a mass group of people, definitely when it comes to the travel stuff, you're in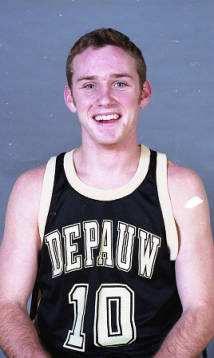 charge of on average 30 to 35 people and we try to do it extremely efficiently. So you have to be organized and prepared."
The piece notes that Howland "worked as a financial trader and assistant basketball coach at his alma mater, St. Viator in Arlington Heights, Ill., for seven years, trading treasury bond futures until 2 p.m. before heading over to St. Viator for basketball practice in the evening." He's also been director of basketball operations at Missouri State University. (at left: Howland in 1999)
Read more here.
A history major at DePauw, Howland was a starter all four seasons. In 2002 he was an NABC All-America selection and also named the Southern Collegiate Athletic Conference Player of the Year in 2002.
Back