Prof. Miranda Spivack Writes of Governments' Increasing "Failures to Disclose Public Information"
February 19, 2017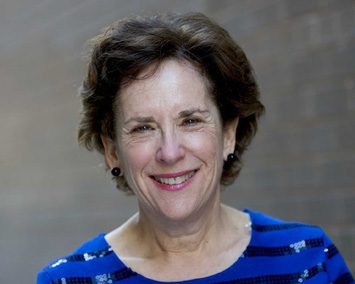 In many "places across the country, the rights to republish local laws in a user-friendly, searchable format, don't belong to the people or the governments. They belong to the businesses that contract to publish those laws," writes Miranda S. Spivack, Eugene S. Pulliam Distinguished Visiting Professor of Journalism at DePauw University, in Newsday.
A veteran investigative reporter, Spivack notes, "For years, the national media has focused on federal failures to disclose public information. The Obama administration was roundly criticized for failing to live up to early promises of greater government transparency. And today, there's scant evidence that President Donald Trump's administration will be any better. Meanwhile, state and local secrecy is growing, the result of tight budgets, a decline in local news coverage and increased outsourcing of government functions."
The op-ed column, headlined "Keeping public information private", can be read at the newspaper's website.
Spivack has been a working journalist for four decades and spent nearly 20 years at the Washington Post as an editor and reporter. She is serving as DePauw's Pulliam Professor for the 2016-17 academic year. She was recently awarded a grant from the Fund for Investigative Journalism to support her work on a series of articles on secrecy in state and local government, which have been published in major newspapers including USA Today. The professor also authored a recent New York Times article on the thriving high-tech business activity in Indianapolis.
Source: Newsday
Back