Pop Culture is Turning Society Into a Reality Show, Opines Prof. Jeff McCall '76
February 22, 2017
"Pop culture has not only taken over America's entertainment world, it is now running the nation's broader sociopolitical sphere," writes Jeffrey M. McCall, professor of communication at DePauw University, in a newspaper op-ed. "Actors and musicians are considered heroes instead of people in uniform who protect the nation and our communities. People follow countless singers on social media, but can't name senators or Supreme Court justices. Michelle Obama once praised Beyoncé as being a role model for girls. It is hardly a surprise, therefore, that a reality television host has used his stardom as a springboard into the White House."
In the column, which is appearing in newspapers across America this week, Dr. McCall declares, "President Donald Trump's election demonstrates the lines between celebrity and politician are destroyed. He capitalized on his television fame to launch his political career and utilized the techniques of pop culture to win the presidency. His political campaign, and now his governing style, appear to be segments of a reality show. As a reality TV host, Trump knows how to push simple, repeated, dramatic themes and direct messages. Just as on The Apprentice, Trump's messages have little room for subtleties, nuance or depth of process."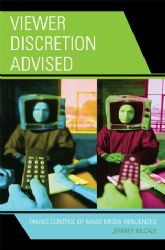 The professor adds, "It is worth noting Trump the celebrity follows the celebrity Barack Obama as president. Obama, of course, just worked the process in reverse, moving from politician to celebrity. Even with a limited governmental resume, Obama capitalized on the trappings of the pop culture world. He gained celebrity status by doing comedy bits on late night television, giving speeches in front of Greek columns, filling out NCAA basketball brackets, and hosting a parade of entertainers through the White House. He embraced the viral internet culture by granting an interview to a YouTube performer known for sitting in a bathtub full of cereal and milk."
The author of Viewer Discretion Advised: Taking Control of Mass Media Influences, McCall asserts, "Our nation had better hope that pop culture figures are capable political leaders, because the country is likely to elect more from their ranks. The media has created this environment by glamorizing entertainers well beyond those celebs' true value to a society. Regular American citizens, however, must shoulder their share of the responsibility, too, in that they have allowed pop culture to dazzle and distract them, and falsely conclude musical or acting talent sets somebody up for civic leadership."
He concludes, "Dwight Eisenhower or John Kennedy would have a hard time winning office today, but Kanye West or Peyton Manning could easily attract voters. #Kanye2020 is getting traction on social media. That notion might make some people snicker, just like others chuckled when a reality TV host launched a presidential bid in 2015."
You'll find the complete essay at the websites of the Indianapolis Star and The Hill.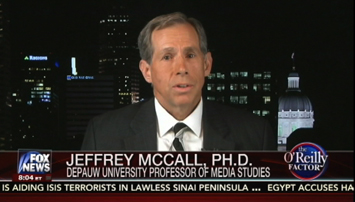 A 1976 graduate of DePauw, Jeff McCall was a speech (communication) major and went on to earn a master's degree from the University of Illinois and a Ph.D. from the University of Missouri. A former journalist, he joined the DePauw faculty in 1985 and serves as faculty to DePauw's student radio station, WGRE, where he learned broadcasting as an undergraduate.
The professor is regularly called upon to analyze media issues and has been cited in more than 100 newspapers. He discussed the "blurring lines" of celebrity and politician with the Chronicle of Higher Education and recently discussed President Trump and the media with the Washington Post and The Hill and analyzed the future of the Rachel Maddow show for Variety. McCall also authored a newspaper column on the feud between the new president and the media.
Source: Indianapolis Star
Back