Prof. Miranda Spivack to Discuss Government Secrecy in Radio Interview Today
March 7, 2017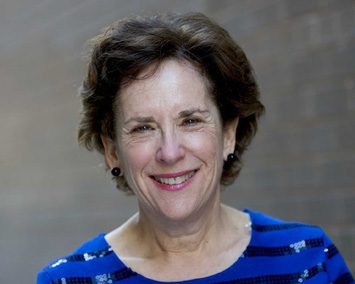 Miranda S. Spivack, Eugene S. Pulliam Distinguished Visiting Professor of Journalism at DePauw University, will be a guest on today's edition of the Kojo Nnamdi Show. The program airs at noon (Eastern time) on WAMU, a public radio station in Washington, D.C.
A synopsis promises the segment will explore "how and why states in our region keep accident data secret --and how one Bethesda community encountered the lack of transparency during a decade-long battle to get a light installed at a dangerous spot."
Professor Spivack was recently awarded a grant from the Fund for Investigative Journalism to support her work on a series of articles on secrecy in state and local government, which have been published in major newspapers including USA Today. The professor also authored a recent New York Times article on the thriving high-tech business activity in Indianapolis.

Spivack has been a working journalist for four decades and spent nearly 20 years at the Washington Post as an editor and reporter.
Today's program can be heard at the show's website; an archived version will be posted there later.
Back