Media Should Respond to President with "Professionalism and Tough, Accurate Reporting": Prof. Jeff McCall '76
March 8, 2017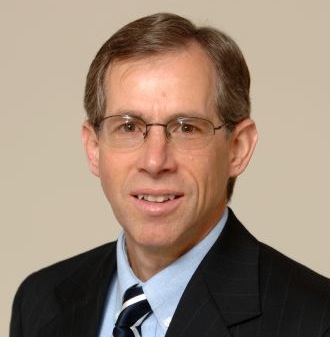 "The Trump administration will provide an extreme test of the press' relationship with government, but it is time for the media to engage the contest with professionalism and tough, accurate reporting," writes Jeffrey M. McCall, professor of communication at DePauw University, in a column for The Hill. "Whining is unbecoming the Fourth Estate."
McCall begins the piece by noting, "The New York Times is still publishing. CNN is still broadcasting. The First Amendment remains in place. In spite of rhetorical beatings from the Trump administration, the press is free to print and broadcast as it likes. The press will remain free throughout the Trump presidency, and hopefully, for centuries to come. As long as reporters publish and broadcasters transmit, the free press is functioning."

The professor, a former journalist and author of Viewer Discretion Advised: Taking Control of Mass Media Influences, continues, "The frequent attacks on the press by Trump and his surrogates are unnecessary, distracting, and boorish. The press, for its part, has fussed about every anti-press barrage from the Trump world. To listen to the media wail about this treatment, one would think Trump advisor Steve Bannon commandeered the CNN anchor desk and hauled Wolf Blitzer away."
According to Dr. McCall, "In the eyes of the Constitution, reporters are the same as average citizens. All Americans have the same free press rights. The press establishment does, indeed, act as surrogate for the public and as watchdog of the government. But when reporters expect special treatment or assume that government officials can't push back in the fight for controlling the public agenda, the realm of press exceptionalism or even press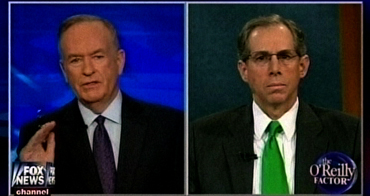 elitism is reached.
"The press plays an essential role in democracy, but news outlets should not be considered sacred cows. The press relishes its role of government watchdog, but should recognize its actions are also to be watchdogged by government officials and the citizenry. Nothing in the First Amendment suggests the press is exempt from criticism, even by powerful government officials."
Access the complete essay here.
A 1976 graduate of DePauw, Jeff McCall was a speech (communication) major and went on to earn a master's degree from the University of Illinois and a Ph.D. from the University of Missouri. He joined the DePauw faculty in 1985 and serves as faculty to DePauw's student radio station, WGRE, where he learned broadcasting as an undergraduate.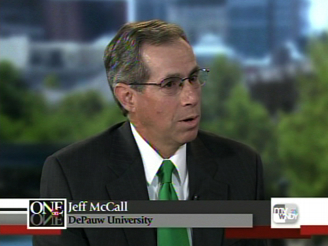 The professor is regularly called upon to analyze media issues and has been cited in more than 100 newspapers. He discussed the "blurring lines" of celebrity and politician with the Chronicle of Higher Education and recently discussed President Trump and the media with the Washington Post and The Hill and analyzed the future of the Rachel Maddow show for Variety. McCall also authored a recent newspaper column on the blurring lines between reality television and politics.
Source: The Hill
Back