Prof. Mark Kelley '79 Named to Education Board of American Health Council
March 10, 2017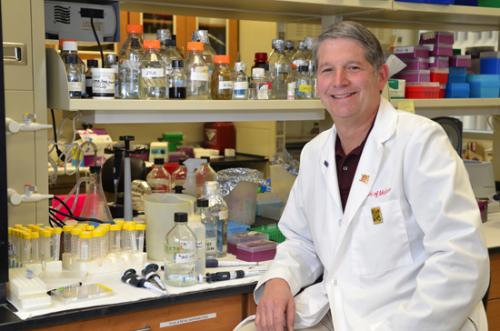 Mark R. Kelley, Betty and Earl Herr Professor of Pediatric Oncology Research at the Indiana University School of Medicine and 1979 graduate of DePauw University, has been selected to join the Education Board at the American Health Council. "He will be sharing his knowledge and expertise on Redox Signaling Biology, DNA repair and Cancer Drug Development," notes an announcement.
Dr. Kelley also is a professor of pediatrics, biochemistry and molecular biology & pharmacology and toxicology at IU. "With over three decades of experience in the field of Cellular and Molecular Biology, Dr. Kelley offers valuable insight in his numerous scientific, academic and mentoring roles ... As a faculty member of the Indiana University School of Medicine for over twenty-four years, Dr. Kelley's day-to-day responsibilities include directing basic and translational research in adult and pediatric oncology, administrative duties as the associate director of Basic Science Research at the Indiana University Melvin and Bren Simon Cancer Center (IUSCC), associate director of the Wells Center for Pediatric Research and Director of Pediatric Molecular Oncology and Experimental Therapeutics.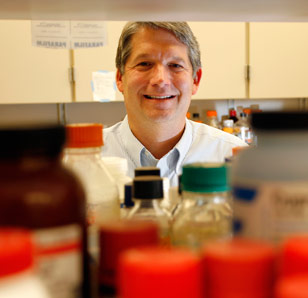 Additionally, he mentors graduate students, interns, medical fellows and post doctorates. Dr. Kelley's lab focuses on a critical and novel cancer signaling node, APE1/Ref-1, and moving findings using his biotech start-up, Apexian Pharmaceuticals, to advance his findings and small molecules to the clinic. The first ever clinical trials targeting APE1/Ref-1 will initiate soon."
A zoology major at DePauw, Kelley earned a Master of Science degree and Ph.D. in genetics from Louisiana State University and did postdoctoral studies at The Rockefeller University in the areas of DNA damage and repair.
Read the complete announcement at Yahoo! Finance.
Back