News Outlet's Russia Coverage is "Enterprising", Says Prof. Jeff McCall '76
March 19, 2017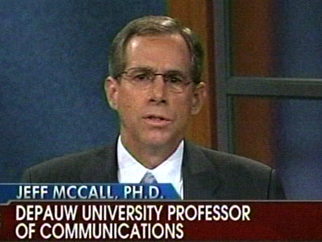 "Circa News, a millennial-focused media outlet that launched only eight months ago, has been embraced by Republicans for aggressive reporting on Russian meddling in the 2016 election that runs counter to reporting in more mainstream outlets," reports The Hill. The article calls on several analysts, including Jeffrey M. McCall, professor of communication at DePauw University.
"They are quite enterprising in approach and looking for angles not being readily pursued by traditional media," McCall states. "The main thing, I think, is that Circa isn't necessarily assuming this story is supposed to make Trump look bad. The reporting seems to be more focused on Russian misbehavior."
Access the story at MSN.com.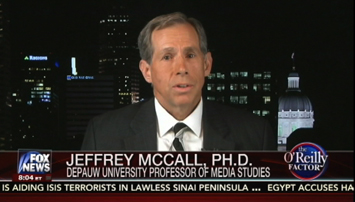 A 1976 graduate of DePauw, Jeff McCall was a speech (communication) major and went on to earn a master's degree from the University of Illinois and a Ph.D. from the University of Missouri. He joined the DePauw faculty in 1985 and serves as faculty to DePauw's student radio station, WGRE, where he learned broadcasting as an undergraduate.
The professor is regularly called upon to analyze media issues and has been cited in more than 100 newspapers. He discussed the "blurring lines" of celebrity and politician with the Chronicle of Higher Education and recently discussed President Trump and the media with the Washington Post and analyzed the future of the Rachel Maddow show for Variety. McCall also authored a nationally distributed newspaper column on the friction between the Trump administration and the reporters who cover it.
Source: The Hill
Back