Lee Hamilton '52 Writes of Need for Pragmatism on Capitol Hill
March 20, 2017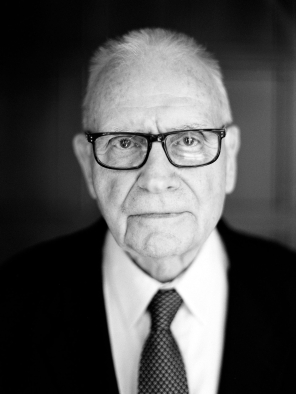 Capitol Hill is in desperate need of pragmatism, according to Lee H. Hamilton. "At heart it's a mindset, a preference for a practical, workable solution to problems. It recognizes the diversity of our country and the need for compromise, negotiation, dialogue, and consultation in order to reconcile conflicting interests and viewpoint," the veteran statesman and 1952 DePauw University graduate writes in a newspaper column. "Pragmatists ask themselves how they can best navigate the differences, factions, and political frictions inherent in any substantive issue so that everyone can leave the table having achieved some gain."
Hamilton, who served southern Indiana for 34 years in the U.S. House of Representatives, adds, "Let's be clear that this is hardly an easy approach. On Capitol Hill, you work under intense scrutiny and pressure in a dynamic, always-changing, politically supercharged environment. You can't make the world stand still while you work through the problems. And if you're trying to hammer out agreement, you have to keep the conversation moving; when a group or a participant threatens to walk out, you have to calculate whether you can get the votes you need without them. If not, you have to keep them at the table, even if it means nights that stretch into the early morning. And always, of course, you have to try to keep things as courteous and civil as possible."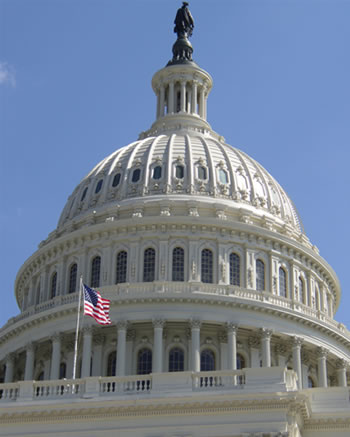 The Democrat points out that "the pragmatic approach tends not to produce dramatic breakthroughs; it's incremental, step-by-step, unglamorous work. It means downplaying ideology. This is difficult in these partisan days, yet I was always wary when I heard a fervent ideological speech in the middle of negotiations -- it's an expression of principle, yes, but it raises the question of whether the person giving it is going to help you reach an agreement or not.Which is why you get a lot of criticism as a pragmatist. People inevitably accuse you of not doing enough or of giving away too much. You're often accused of abandoning your principles. You have to ask yourself what's really important in this negotiation, both to yourself and to the others participating: how much can you give to get support for that principle, how much do you have to give up, and is it all worth it?"
Hamilton answers that it is, indeed, "because the country would implode without the pragmatists. The challenge that our political leaders face is how to get through the thicket of conflicting principles, interests and dogmas in a sprawling democracy like ours. All too often, politicians lock themselves into a position: they give a speech to loud applause, then another, and soon enough they have no room to maneuver. In the end they, too, often have to rely on the pragmatists to get things done."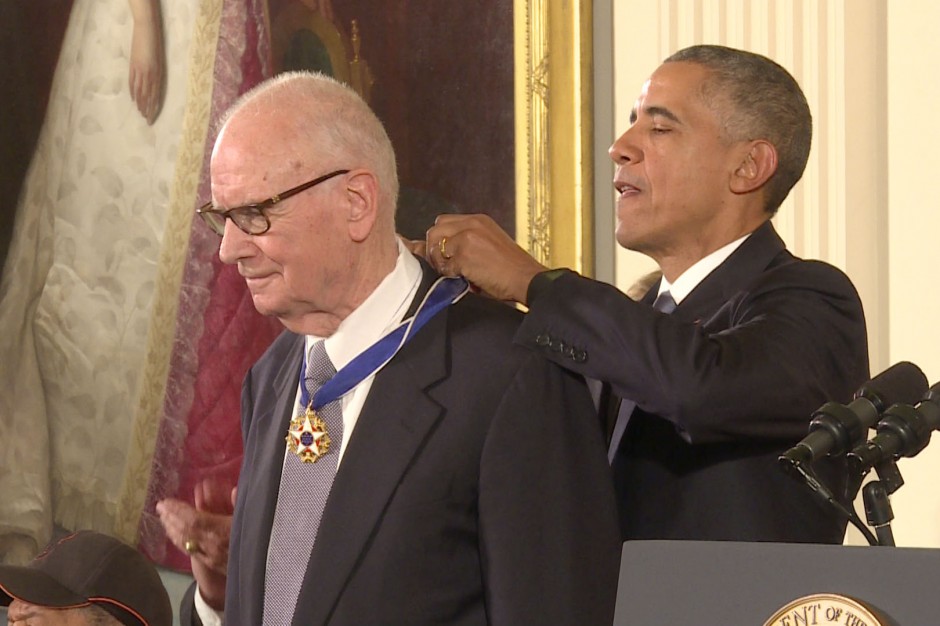 Access the complete essay at the People's Press of Owatonna, Minnesota.
Currently a Distinguished Scholar at the Indiana University School of Global and International Studies, Lee Hamilton was awarded the Presidential Medal of Freedom in 2015. He was inducted into the Capital One Academic All-America® Hall of Fame and has also received the Churchill Award for Statesmanship, the Eisenhower Medal for exceptional leadership, the Distinguished Service Award from the U.S. Association of Former Members of Congress, and the Franklin and Eleanor Roosevelt Institute Freedom From Fear Award, among many other honors. He's also a member of the Indiana Basketball Hall of Fame and DePauw's Athletic Hall of Fame.
The New York Times' David Brooks opined of Hamilton, "The country is hungering for leaders like him: open-minded, unassuming centrists who are interested in government more than politics." The Chicago Tribune's Mike Dorning declared, "In an era of politics dominated by partisan warriors,
Hamilton commands respect across party lines. And at a time when retiring members of Congress routinely rush out the door to lobbying firms where they can sell their influence to the highest bidder, he passed up the chance for big money and retains unquestioned independence."
A history major and basketball standout at DePauw, Congressman Hamilton has been a frequent visitor to his alma mater over the years. He delivered an Ubben Lecture on March 15, 2011 as well as his alma mater's commencement addresses in 1971 and 1998.
Back