Prof. Tamara Beauboeuf's Research on Post-Tenure Faculty Highlighted in Chronicle of Higher Ed
March 21, 2017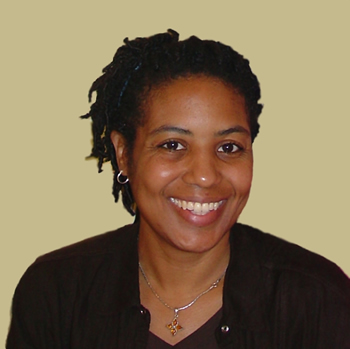 "What happens to professors in the long decades between tenure and retirement?," asks an article published in the latest Chronicle of Higher Education, co-authored by Tamara Beauboeuf, professor of women's, gender and sexuality studies at DePauw University. "Much of the literature on faculty development either neglects or is critical of mid- and late-career academics -- perceiving them to be in professional decline and beset by the pressures of service, teaching, and mentoring."
The research project is led by Dr. Beauboeuf; Karla Erickson, associate dean and chair of sociology at Grinnell College; and Jan E. Thomas, senior associate provost and professor of sociology and women's studies at Kenyon College. They presented their work at January's annual meeting of the Association of American Colleges and Universities in San Francisco.
They write, "Colleges and universities depend heavily on the labor and experience of tenured faculty members but seldom pair that reliance

with any specific support that sustains or helps expand their abilities and interests. Rather than presuming something is lacking, institutions should be looking for better ways to value and encourage mid- or late-career colleagues. Yes, each of us has witnessed colleagues experiencing fallow periods in their scholarship, but we've also seen them in new stages of growth. As qualitative sociologists, we wanted to understand: What animated their best work? What helped them to feel (and stay) motivated? And what got in the way of them being their best teacher-scholar-citizen selves?
"Our curiosity led us to a mixed-methods study of posttenure faculty at our three institutions: Kenyon College, DePauw University, and Grinnell College. In a survey of 239 faculty members -- and interviews with 56 in 2015 and 2016 -- we asked about what a go
od day looks like for them, how they spend their time versus how they would like to, and which needs seemed particular to this stage of their careers."
Read the complete article -- headlined "Our Fixation on Midcareer Malaise" -- here.
A previous Inside Higher Ed article is available via this summary.
Source: Chronicle of Higher Education
Back