Andrea Heslin Smiley '90 Joins Egalet Corporation Board
April 11, 2017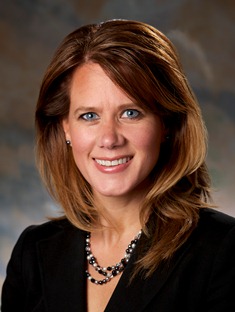 Andrea Heslin Smiley, president and chief executive officer of VMS BioMarketing and 1990 graduate of DePauw University, has joined the board of directors of Egalet Corporation (Nasdaq: EGLT). The company is a fully integrated specialty pharmaceutical company focused on developing, manufacturing and commercializing innovative treatments for pain and other conditions.
Before taking the leadership post at VMS BioMarketing in 2011, "Smiley spent 18 years in the pharmaceutical industry leading multiple business units in the development and execution of biotech, device, and pharmaceutical product strategies to drive brand equity, increase market share, and improve patient adherence," notes an announcement. "Her diverse biotech and pharmaceutical experiences span a wide range of disease areas and functional roles including launching multiple biotech and pharmaceutical drugs and devices."
An economics major and Management Fellow at DePauw, Smiley has served on the boards of the Indiana Alzheimer's Association, Indiana Salvation Army, and the Indiana Commission for Women.
Read more here.
Back