Rajpreet Heir '12 Writes of 'The Art of Balancing Cultures' for The Atlantic
April 13, 2017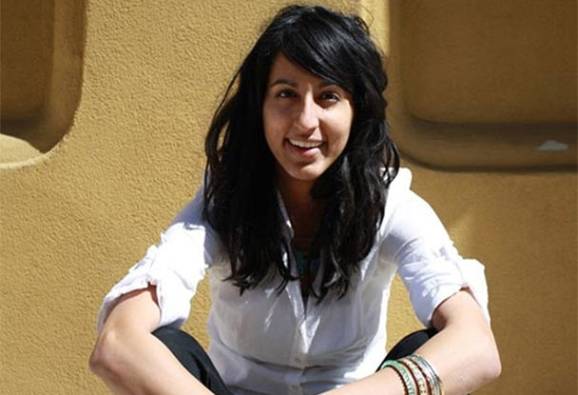 "Growing up in the U.S., I'd caught glimpses of Indian people in mainstream movies: There were villains and extras in Indiana Jones and the Temple of Doom, Mowgli in The Jungle Book, Oliver Warbucks's bodyguard in Annie, and an assistant in A Little Princess," writes Rajpreet Heir, a 2012 DePauw University graduate, for the Atlantic. "Then, in 2002, came Bend It Like Beckham, which managed to become an unlikely hit, grossing more than $76 million worldwide on a $6 million budget. The protagonist, Jesminder Bhamra, or 'Jess' (played by Parminder Nagra), isn't just a young woman trying to balance her British Indian identity while trying to stay true to herself -- she's also a Punjabi Sikh who loves football, like me, though I played the American kind (Spiral It Like Manning?)."
The essay is headlined "Bend It Like Beckham and the Art of Balancing Cultures" by the magazine, which notes, "When the film debuted 15 years ago, it taught me that shaping a hybrid identity could be a beautiful, inventive, and at times lonely experience."

Heir observes, "Bend It Like Beckham offered an optimistic message of cultural wholeness I needed as I entered the thick of middle school, 4,000 miles from England and 7,400 from my grandparents' rural Indian villages. It made me realize I didn't have to try so hard to fit in, and could work on reveling in the moments when I didn't. The film made me proud of how so many of my experiences are particular to me -- wearing a bindi with my high-school graduation dress, teaching baseball to my British cousins, eating Indian food from my relative's pub, and doing a Punjabi yoga DVD with my grandmother in Indiana. I get to live a life of constant innovation."
You'll find the complete piece at the publication's website.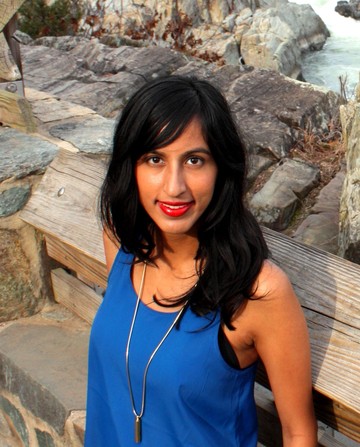 An English (writing) major at DePauw who was encouraged by her professor, Greg Schwipps '95, to continue her studies in graduate school, Heir had another essay published in the Washington Post last July. Read more here.
She notes, "My idea of cultural hybridity and innovation actually originated from a reading response I wrote about 'Tight Jeans and Chania Chorris,' in Professor Meryl Altman's Intro to Women's Studies course in Fall 2011. I then expanded on my idea in a term paper about Multicultural Fashion for Christina Holmes' Women of Color in the U.S. course which I took in spring 2012. Finally, I wrote about my trip to England in my senior seminar thesis for Professor Schwipps. While in my M.F.A., I further examined these ideas and they all came together in this Atlantic piece.
Source: The Atlantic
Back