Prof. Jeff McCall '76 Offers Thoughts on TV Coverage of Facebook Killing
April 18, 2017

Video of Sunday's murder of a 74-year-old Ohio man, which the suspect shared on Facebook, is the subject of debate: How much, if any, of the footage should TV networks show in their coverage of the crime? The major news outlets did not show the actual killing, but ABC, CBS and NBC/MSNBC displayed scenes that led up to the incident in which 74-year-old Robert Godwin Sr. was gunned down. CBS reportedly also used blurred images of the aftermath.
Jeffrey M. McCall, professor of communication at DePauw University, tells The Hill, "The television news producers are exploiting this story and the death of Mr. Godwin so they can show sensational video. In that sense, the television organizations are playing directly into the hands of the perpetrator, who clearly wants maximum attention."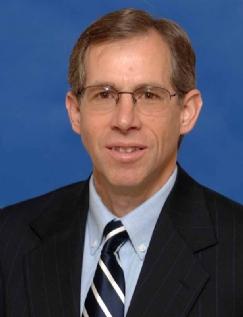 The story by Joe Concha -- Networks show Facebook killer's rants" -- can be accessed at the newspaper's website.
The author of Viewer Discretion Advised: Taking Control of Mass Media Influences, Jeff McCall is a 1976 graduate of DePauw, where he majored in speech (communication). He went on to earn a master's degree from the University of Illinois and a Ph.D. from the University of Missouri. A former journalist, he joined the DePauw faculty in 1985 and serves as faculty to DePauw's student radio station, WGRE, where he learned broadcasting as an undergraduate.
The professor is regularly called upon to analyze media issues and has been cited in more than 100 newspapers. He recently discussed the cable news skirmish between Fox News Channel and CNN with The Hill and authored a newspaper column on the role corporate sponsors play in keeping the airwaves family friendly. The Washington Post featured Dr. McCall's comments on conservative commentators and he analyzed the "blurring lines" of celebrity and politician for the Chronicle of Higher Education.
Source: The Hill
Back