DePauw Gets a Mention on Jeopardy!
April 25, 2017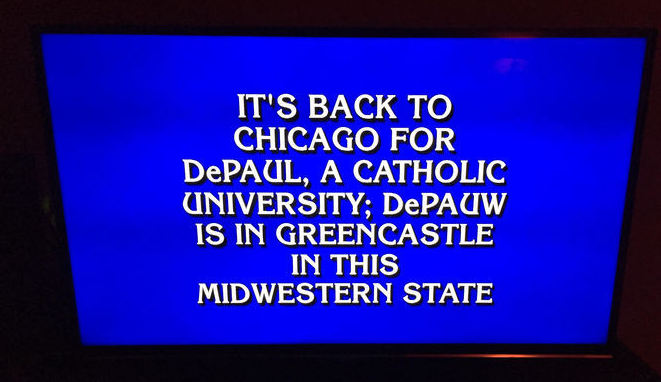 Viewers of the television game show Jeopardy! got a dose of Tiger pride in tonight's edition of the program. In the category of "Similarly Named Schools," host Alex Trebek offered this answer: "It's back to Chicago for DePaul, a Catholic university; DePauw is in Greencastle in this Midwestern state."
The correct question, of course, is "What is Indiana?"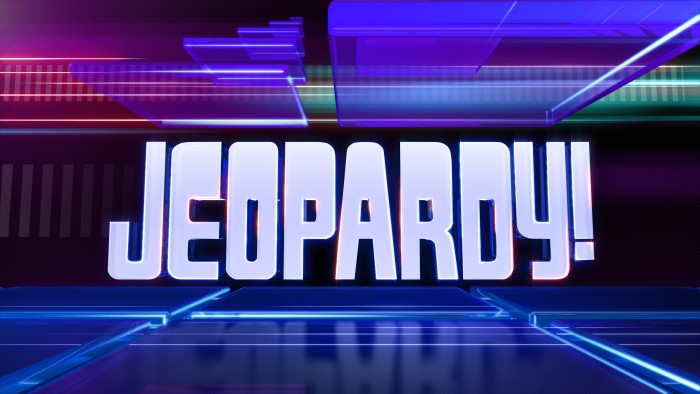 Thanks to Nachimuthu Manickam, chair of DePauw's Department of Mathematics, for spotting the mention, and to Jarrod Hunt, assistant professor of economics and management, for the screen grab seen at the top right.
Jeopardy!, which debuted in 1964, is seen on television stations across the United States.
Back