Minneapolis Star Tribune Previews Todd Rundgren's Honorary Degrees from DePauw & Berklee
May 1, 2017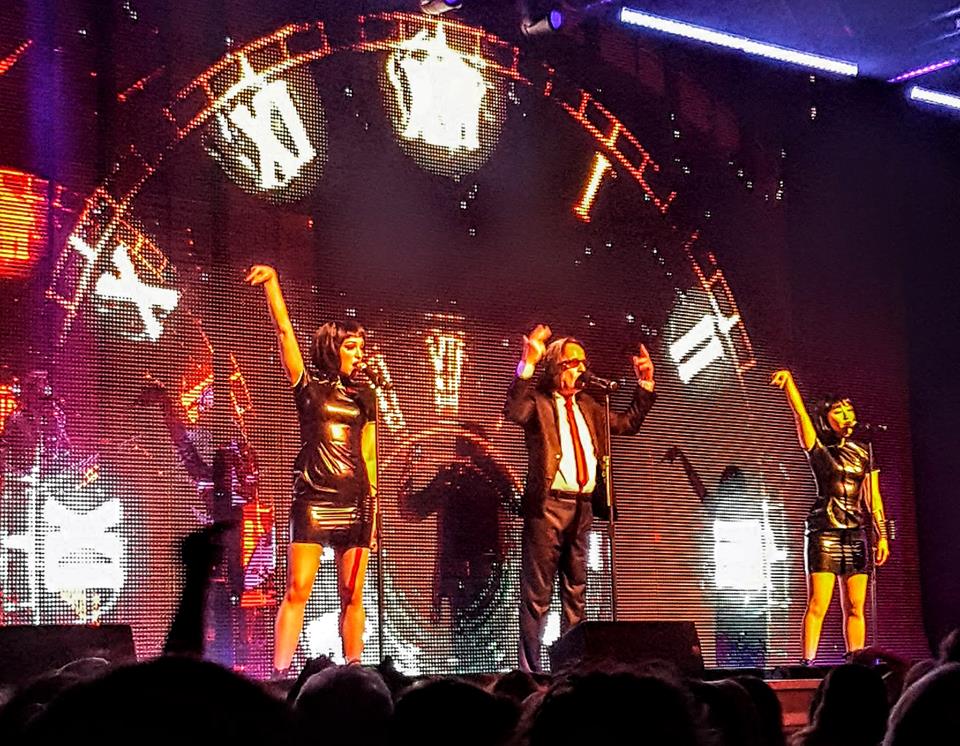 "In his long career, rocker Todd Rundgren has been a hit singer ('Hello It's Me,' 'I Saw the Light'), hip producer (New York Dolls, Patti Smith, XTC), hit producer (Grand Funk Railroad, Meat Loaf), all-star (Ringo Starr & the All-Starr Band) and replacement (the New Cars)," begins a story in today's Minneapolis Star Tribune. He also proved himself an innovator, pioneering quadraphonic sound in concert, experimenting with music videos early on, and offering subscribers exclusive music via the internet." (photo at right by Steven McCann: Rundgren performing April 29 in St. Louis)
Jon Bream adds, "This month, Rundgren will try something new: commencement speaker. And at Boston's Berklee College of Music, no less, where he will receive an honorary doctorate alongside Lionel Richie. Rundgren also will receive a similar honor this month from Indiana's DePauw University, where he has lectured previously."
Rundgren, whose tour to promote his new album, White Knight, began Saturday in St. Louis, tells Minnesota's largest newspaper, "I have to dress up and speak to both graduating classes.
At this moment, I don't know which speech I'm giving at either. These things are usually about elderly advice tainted by my own personal experience. I have no problem going off the cuff but I want to do something that's germane. It's pretty ironic that I'm lecturing at colleges and I've never been to college myself." (at left: Rundgren with students at the DePauw Nature Park; April 8, 2009)
The article previews Rundgren's performance in the Twin Cities tomorrow. Access the complete feature here.
Rundgren will be among three individuals to be presented with honorary doctoral degrees at DePauw University's 178th Commencement on Sunday, May 21. Jesse Kharbanda, executive director of the Hoosier Environmental Council, and Jim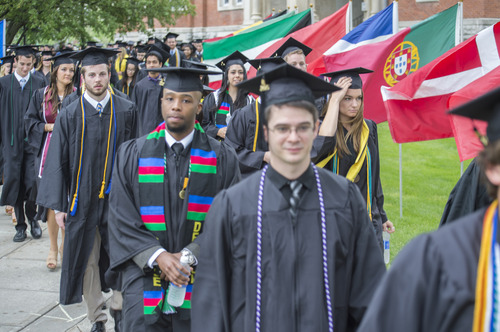 Alling, chief executive officer of TOMS and 1983 graduate of DePauw, will also receive honorary degrees at the ceremony. Learn more here.
News of Rundgren's DePauw award was carried in the March 21 Indianapolis Star and other Gannett newspapers.
Todd Rundgren visited DePauw in April 2009 to present a Timothy and Sharon Ubben Lecture on "Music, Technology and Risk-Taking." Since then, he has been a visiting professor at Indiana University, the University of Colorado - Denver, and the University of Notre Dame.
Source: Minneapolis Star Tribune
Back