DePauw Seniors Prepare for Final Concert, 'New Beginnings, Next Steps!'
May 1, 2017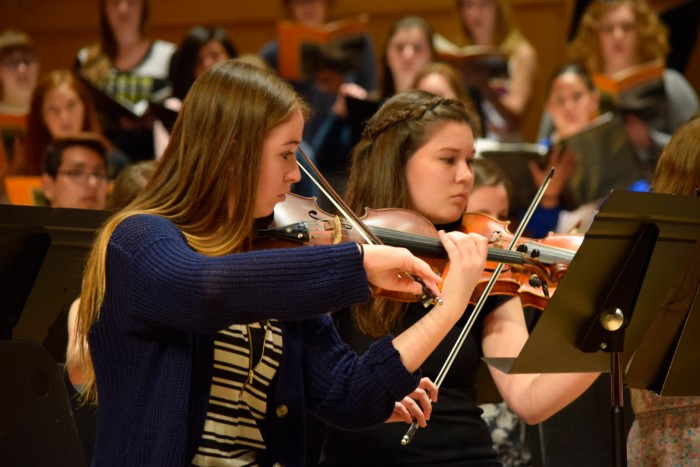 Celebrating the graduation of the seniors, DePauw University Orchestra, Chamber Singers and University Chorus will present "New Beginnings, Next Steps!" on Sunday, May 7, at 3 p.m. The year-end concert, co-directed by the orchestra's music director Orcenith Smith and director of choirs Kristina Boerger, will take place in the Green Center's Kresge Auditorium on the DePauw campus.
The featured work for combined chorus and orchestra will be Schicksalslied (Song of Fate) by Johannes Brahms. Also on the program is Debussy's Prélude à l'après-midi d'un faune and Gershwin's An American in Paris. All three works to be performed represent new directions taken by these composers.
Inspired by the poem Hyperions Schicksalslied (Song of Fate), written in 1798 by German romantic poet, Frederich Hölderlin, Johannes Brahms,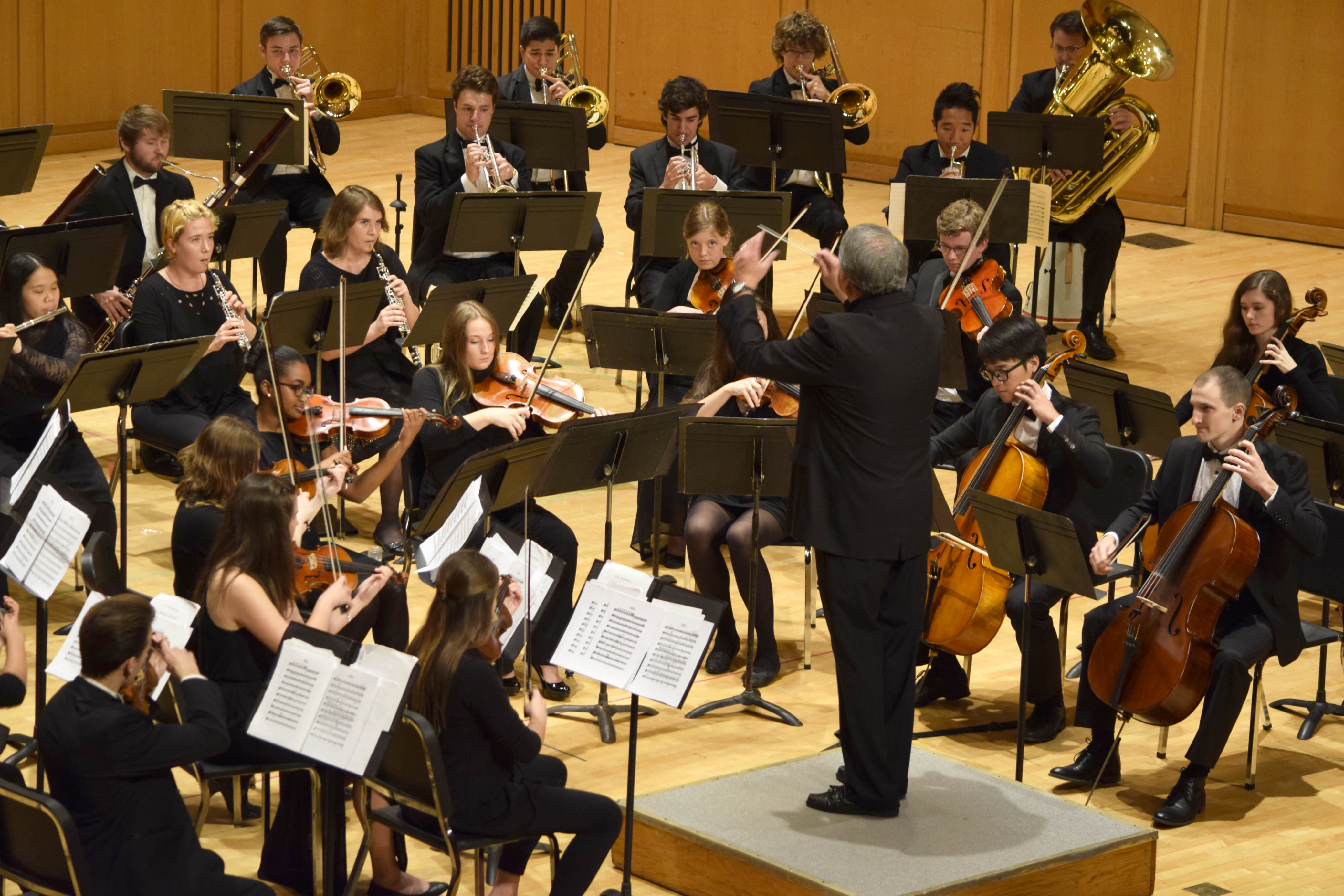 who had begun to find success writing for voices and orchestra, decided to write a choral work in 1868 based on the Hölderlin poem.
A thoughtful composer, with a streak of melancholy, Brahms was a studied man, enamored of classical antiquity as represented by the Greeks.
"Brahms easily composed the exquisite music that accompanies the elegant opening referencing the immortals, and then the turmoil and suffering of humankind," says Smith, who will conduct Sunday's performance. "But, having committed initially to putting Hölderlin's poem to music, he found himself wanting an optimistic tone at the end, a more optimistic resolution rather than the darker eternal fate rendered by Hölderlin."
For nearly three years, Brahms strove to come up with a musical and programmatic resolution for ending the work in a positive way. Finally in 1871, a suggestion was offered by conductor Hermann Levi, which Brahms morphed into his solution: a long instrumental epilogue, which would, through its musical language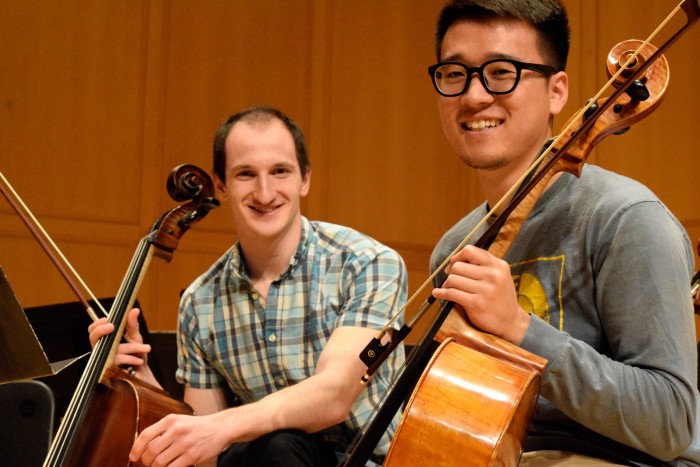 only (and no text), provide peace, reflection and hope to the dire ending of the text, saying something in music that words could not.
The reaction to the work was met with both criticism and acclaim. Had he changed the intention of the poem? "Or, had he put his own interpretation on how humankind might hope for the future?" Smith imagined.
"So it is with Brahms's solution, we send our grads out into the world, reflecting on their work here and hope for its future... their new beginnings and next steps."
General admission to DePauw's season-closing choral and orchestra concert is $5; tickets for seniors, youth and all students are free. Tickets may be obtained in person at the Green Center box office beginning one hour prior to Sunday's 3 p.m. performance or online any time at www.music.depauw.edu.
Back