Indiana Governor Salutes Mike Langellier '04 as Sagamore of the Wabash
May 7, 2017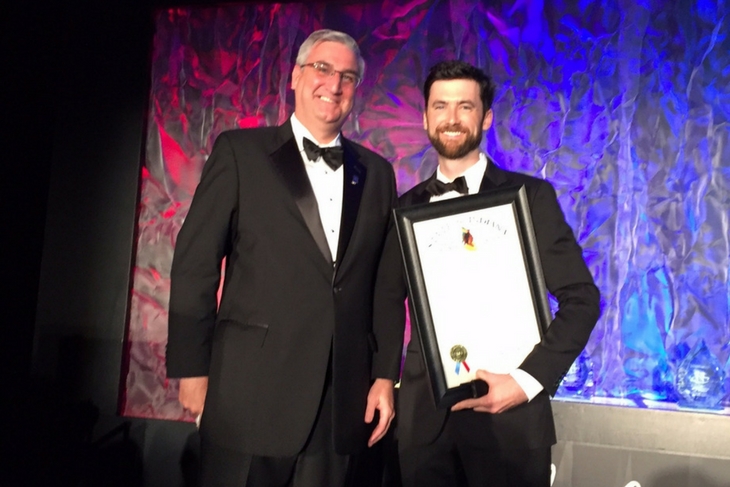 Mike Langellier, president and chief executive officer of Techpoint and 2004 graduate of DePauw University, has been presented with the Sagamore of the Wabash award -- Indiana's highest civilian honor. Langellier was surprised with the award by Governor Eric Holcomb during the 18th annual TechPoint Mira Awards.
"Holcomb attended the event to thank the tech community for its efforts aiding the passage of signature legislation during the recent session of the General Assembly," notes an announcement. "Specifically, the Next Level Indiana Trust Fund makes it possible to invest an existing $250 million fund in venture capital firms, which will yield a higher return for the state and grow the next generation of Indiana tech companies."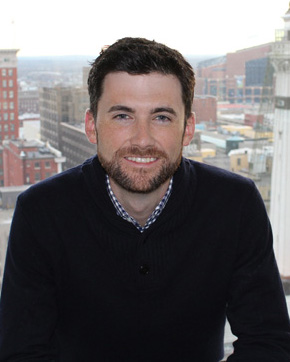 According to Holcomb, "This fund is going to take Indiana from laggard to leader when it comes to venture capital investment and it's going to be one of the most powerful economic development tools in the history of our state. So while tonight we celebrate the best of tech in Indiana, we can also start to celebrate the future tech successes that are going to come from this type of legislation."
Read more here.
Mike Langellier majored in communication at DePauw and graduated cum laude. He's also the subject of this previous summary.
Back