Sara Scully '13 Will Teach English in Taiwan as Fulbright Winner
May 10, 2017
Sara Scully, a 2013 graduate of DePauw University, will spend the upcoming academic year teaching in Taiwan after being awarded an English Teaching Assistantship (ETA) from the Fulbright U.S. Student Program.
Sponsored by the U.S. Department of State and established in 1946, the Fulbright U.S. Student Program competition aims to increase mutual understanding among nations through educational and cultural exchange while serving as a catalyst for long-term leadership development.
Four members of DePauw community have now been announced as recipients of Fulbright awards for the 2017-18 academic year. Sarah Salazar '17 and Olivia Flores '14 will both serve as ETAs in Colombia,

while Jacqueline Rueda '17 received a Fulbright U.S. Student scholarship and will conduct research in Brazil on gender and diversity.
A philosophy major and Honor Scholar, Scully was student body president at DePauw as a senior. She is especially proud of helping expand DePauw's reputation as she captained the 2013 Ethics Bowl team, which won the national championship for the first time in the University's history. Her work as a first year mentor, Presidential Ambassador, and assisting with multiple admissions
endeavors culminated with her classmates electing her to serve on the DePauw University Board of Trustees for three years.
Upon graduating, Scully served DePauw as a program assistant at the Kathryn F. Hubbard Center for Student Engagement. She went on to work for KSM Consulting in Indianapolis, until she left to join the Beaver Creek (Colorado) Children's Ski School instructor team. Today she continues her work as staff director and counselor at Camp Longhorn in Burnet, Texas.
"As a firm believer in the power of experiential education, I plan to use my time as an ETA to enhance my abilities to manage character-building programs for kids from varied socioeconomic and cultural backgrounds," Scully wrote in her Fulbright application. "Taiwan, known for friendly people, emphasis on education, and beautiful landscapes, provides the right opportunity for me to broaden my cultural horizons in the same way I will expect my campers to do so."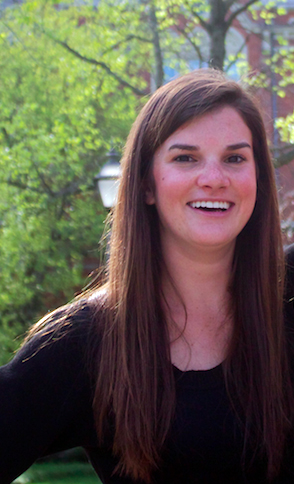 She added, "As I do in every new place, I will build my language abilities to say yes to any invitation, and to bond over food, the scenery, and my curiosity. Once assigned to a school, I would design a competitive spelling bee, as a former champion myself. When the kids become restless, we will find 'pet rocks' to paint and learn to care for. Through their new pet, the kids will learn the English word for eyes and love, as I will learn the Taiwanese meaning of face."
Upon her return to the United States, Scully plans to continue working with young people and pursue additional education to "enhance my ability to develop and deliver innovative character-building programs for kids. Impacting young lives is a passion of mine, and this opportunity will allow me to grow as a mentor and as a citizen of the world. I am excited not only for the opportunity to immerse myself in another culture and community, but also to serve my country as a diplomat overseas."
The Fulbright Program is the flagship international educational exchange program sponsored by the U.S. government. The primary source of funding for the Fulbright Program is an annual appropriation made by the U.S. Congress to the U.S. Department of State, Bureau of Educational and Cultural Affairs. Participating governments, host institutions, corporations, and foundations in foreign countries and in the United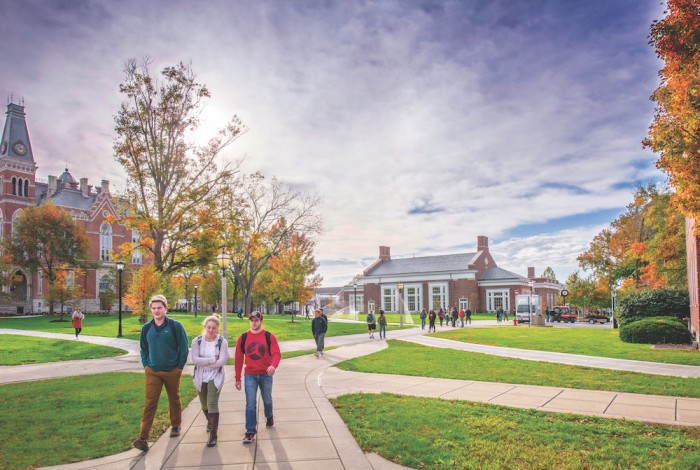 States also provide direct and indirect support. Recipients of Fulbright grants are selected on the basis of academic or professional achievement, as well as demonstrated leadership potential in their fields. The Program operates in over 160 countries worldwide.
The Fulbright Program awards approximately 8,000 grants annually. More than 370,000 individuals have participated in the program since its inception.
Learn more here.
DePauw University is listed among the "Top Producers of Fulbright Awards for U.S. Students, 2016-17" in the Chronicle of Higher Education. DePauw has been cited as one of the USA's top producers of Fulbright Fellows six consecutive times and in ten of the last 11 years.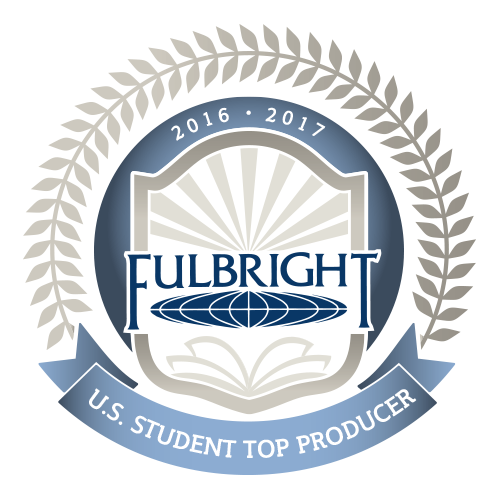 See the names of DePauw's Fulbright recipients here or visit the University's Fulbright page.
DePauw students and alumni who are interested in applying for Fulbright Awards may contact Jason D. Fuller, associate professor and chair of religious studies and director of the Asian studies program, or Kate Knaul, assistant dean of experiential learning and director of national fellowships and awards.
DePauw University ranks #4 among the nation's baccalaureate institutions in the number of students who studied abroad in 2015-16, according to the 2016 Open Doors Report on International Educational Exchange. Read more here.
Back