Kaela Goodwin '17 Will Teach English in Thailand with Fulbright Award
May 30, 2017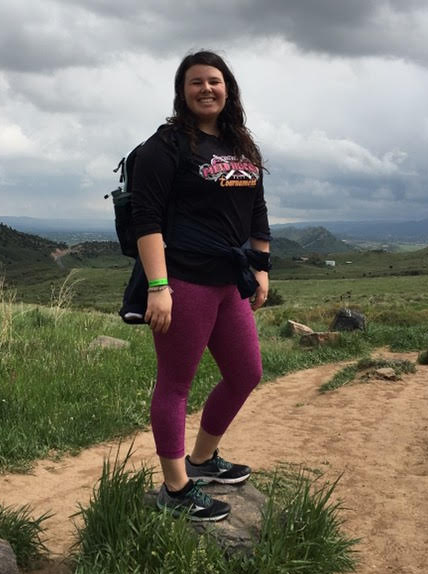 Kaela T. Goodwin, a May 2017 graduate of DePauw University, will spend the upcoming academic year teaching English in Thailand after being awarded an English Teaching Assistantship (ETA) from the Fulbright U.S. Student Program.
Sponsored by the U.S. Department of State and established in 1946, the Fulbright U.S. Student Program competition aims to increase mutual understanding among nations through educational and cultural exchange while serving as a catalyst for long-term leadership development.
Six members of the DePauw community have now been announced as recipients of Fulbright awards for the 2017-18 academic year. Gesenia Viviescas '17 and Sarah Scully '13 will also serve in Taiwan with English Teaching Assistantships, Sarah Salazar '17 and

Olivia Flores '14 will both serve as ETAs in Colombia, while Jacqueline Rueda '17 received a Fulbright U.S. Student scholarship and will conduct research in Brazil on gender and diversity.
"I am passionate about beginning a lifetime career of teaching English," wrote Goodwin in her Fulbright application. "As an English literature and education studies double major, I will bring a vast knowledge of English language conventions and a variety of teaching methods to the classroom. I am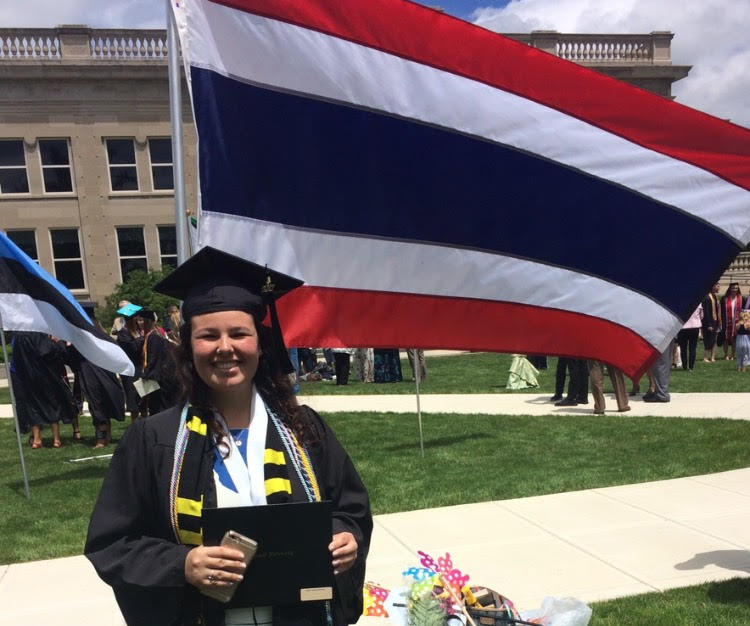 especially interested in teaching English in Thailand because I want to learn more about its educational system and policies."
Goodwin, who is from Bethesda, Maryland, served as head intern and communications liaison at DePauw's Women's Center and was the president of DePauw's chapter of the international education honor society, Kappa Delta Pi. She plans to start a creative reading and writing club during her experience. She notes, "Higher-level learners will read English literature and practice different stylistic choices by imitating the literature in their own writing. Lower-level learners would also read English literature, but would use the readings' themes as starting points for their own creative writing. Students will improve their conversational skills through discussion and peer editing."
The new graduate's future plans include teaching middle or high school English in the United States while pursuing master's degrees in education and education policy, with an eye toward working on efforts to reform American schools.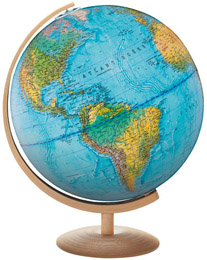 The Fulbright Program is the flagship international educational exchange program sponsored by the U.S. government. The primary source of funding for the Fulbright Program is an annual appropriation made by the U.S. Congress to the U.S. Department of State, Bureau of Educational and Cultural Affairs. Participating governments, host institutions, corporations, and foundations in foreign countries and in the United States also provide direct and indirect support. Recipients of Fulbright grants are selected on the basis of academic or professional achievement, as well as demonstrated leadership potential in their fields. The Program operates in over 160 countries worldwide.
The Fulbright Program awards approximately 8,000 grants annually. More than 370,000 individuals have participated in the program since its inception.
Learn more here.
DePauw University is listed among the "Top Producers of Fulbright Awards for U.S. Students, 2016-17" in the Chronicle of Higher Education. DePauw has been cited as one of the USA's top producers of Fulbright Fellows six consecutive times and in ten of the last 11 years.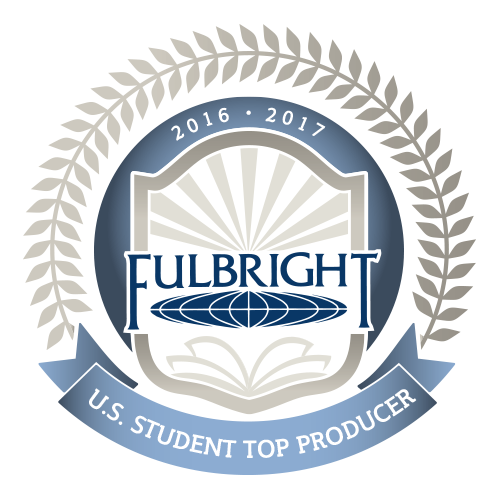 See the names of DePauw's Fulbright recipients here or visit the University's Fulbright page.
DePauw students and alumni who are interested in applying for Fulbright Awards may contact Jason D. Fuller, associate professor and chair of religious studies and director of the Asian studies program, or Kate Knaul, assistant dean of experiential learning and director of national fellowships and awards.
DePauw University ranks #4 among the nation's baccalaureate institutions in the number of students who studied abroad in 2015-16, according to the 2016 Open Doors Report on International Educational Exchange. Read more here.
Back