DePauw Hosts Silkroad's Third Annual Global Musician Workshop, May 30 - June 5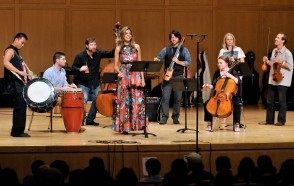 May 25, 2017
For the third consecutive year, the DePauw University School of Music is honored to host Silkroad's Global Musician Workshop. The 2017 event, which will bring nearly 100 participating artists and faculty musicians to Greencastle, will begin on the DePauw campus Tuesday, May 30, and continue for seven full days, including six straight nights of live music in two venues.
Although registration to participate as a musician has closed, several evening events are open to the community to attend free of charge, including the exceptional GMW Faculty Concerts on Wednesday and Thursday nights. The first of these performances, co-sponsored by the Greencastle Summer Music Festival, will take place in Gobin United Methodist Church (307 Simpson), and the second in Kresge Auditorium, located within DePauw's Green Center for the Performing Arts (605 S. College Avenue), followed by four equally high-energy Participant-Artist Concerts (June 2–5), also in Kresge. All begin at 7:30 p.m.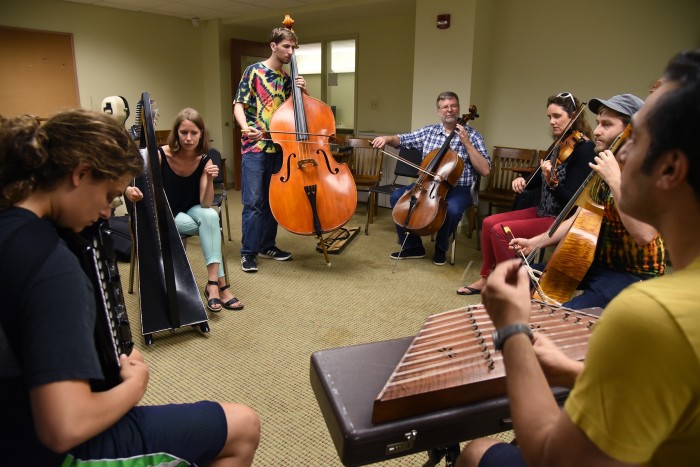 During the intensive daytime workshops, GMW participants will play together in small faculty-led bands with each ensemble focusing on a different musical style representing a wide range of backgrounds and cultures, exploring and learning new repertoire, and improvising and creating arrangements in preparation for the public performances in the evening.
This year's all-star international faculty, directed by Silk Road Ensemble cellist Mike Block, includes Hanneke Cassel (Celtic fiddle), Sandeep Das (Indian tabla), Wu Man (pipa, composer), Danny Mekonnen (Ethiopian-American saxophones), Bruce Molsky (Old-time Appalachian fiddle), Hankus Netsky (Klezmer multi-instrumentalist), Aoife O'Donovan (bluegrass vocals and guitar), Edward Perez (Afro-Latin bass), Bassam Saba (Arabic multi-instrumentalist), Shane Shanahan (world percussion), and GMW director Mike Block (multi-style strings).
Many of the GMW participants are as accomplished in their own musical traditions as are the faculty, whose main role is to introduce and guide the participants through the process of co-creation rather than teach 'how' to play a specific piece.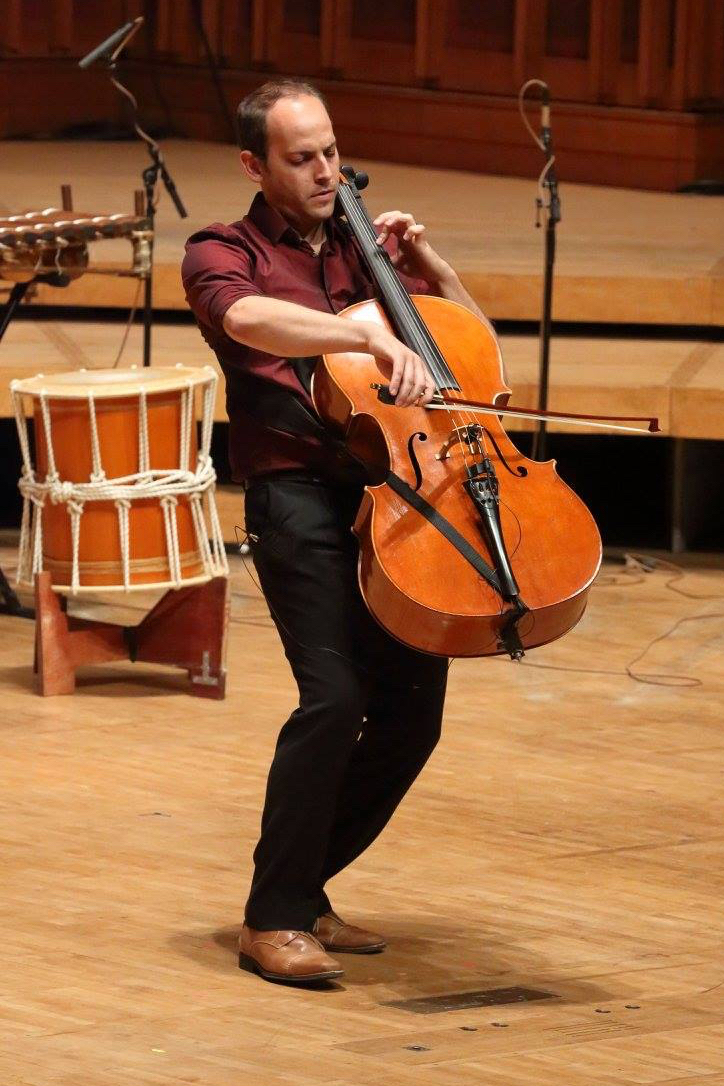 "I don't think there is anything like the Global Musician Workshop anywhere else in the world," said DePauw faculty cellist Eric Edberg, artistic director of the Greencastle Summer Music Festival and a participant in last year's workshop.
"Silkroad and DePauw are bringing together highly accomplished musicians from around the globe to learn from each other and create something new. The Silkroad process is a virtual model for how countries, religions, and even members of families can choose to work together. It truly opened new creative vistas for me.
"The six concerts create a festival unto themselves," Edberg continued. "Each one of them gives us in the audience an opportunity to witness miracles of cross-cultural collaboration: Six nights of amazing musical creations and six nights of witnessing an inspiring adventure in human relationships. This is going to be extraordinary."
Back