21CM's Mark Rabideau to Speak at Art of the Piano Festival
June 4, 2017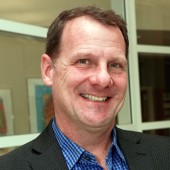 At the Art of the Piano festival, which begins Tuesday at the University of Cincinnati College Conservatory of Music, "students will be performing recitals as well as in master classes conducted by artist faculty members," notes the Cincinnati Enquirer. "They, and also the public, will be able to hear lectures such as that by Mark Rabideau of the cutting-edge 21st Century Musician Initiative at DePauw University, on how to make a living as a performer."
The event will also feature "six of the world's foremost pianists ... Sergei Babayan,Stewart Goodyear, Olga Kern, Barry Douglas, Kevin Kenner, and Vladimir Feltsman will all take the stage at CCM in recitals and master classes. They join a list of stellar faculty artists, who will be performing, conducting master classes and delivering lectures."
Rabideau's appearance is also noted in this article.
Learn more about the DePauw University School of Music's 21st Century Musician Initiative (21CM) here and in this previous story.
Back