Actor & Art Collector Vincent Price Visits DePauw
October 21, 1959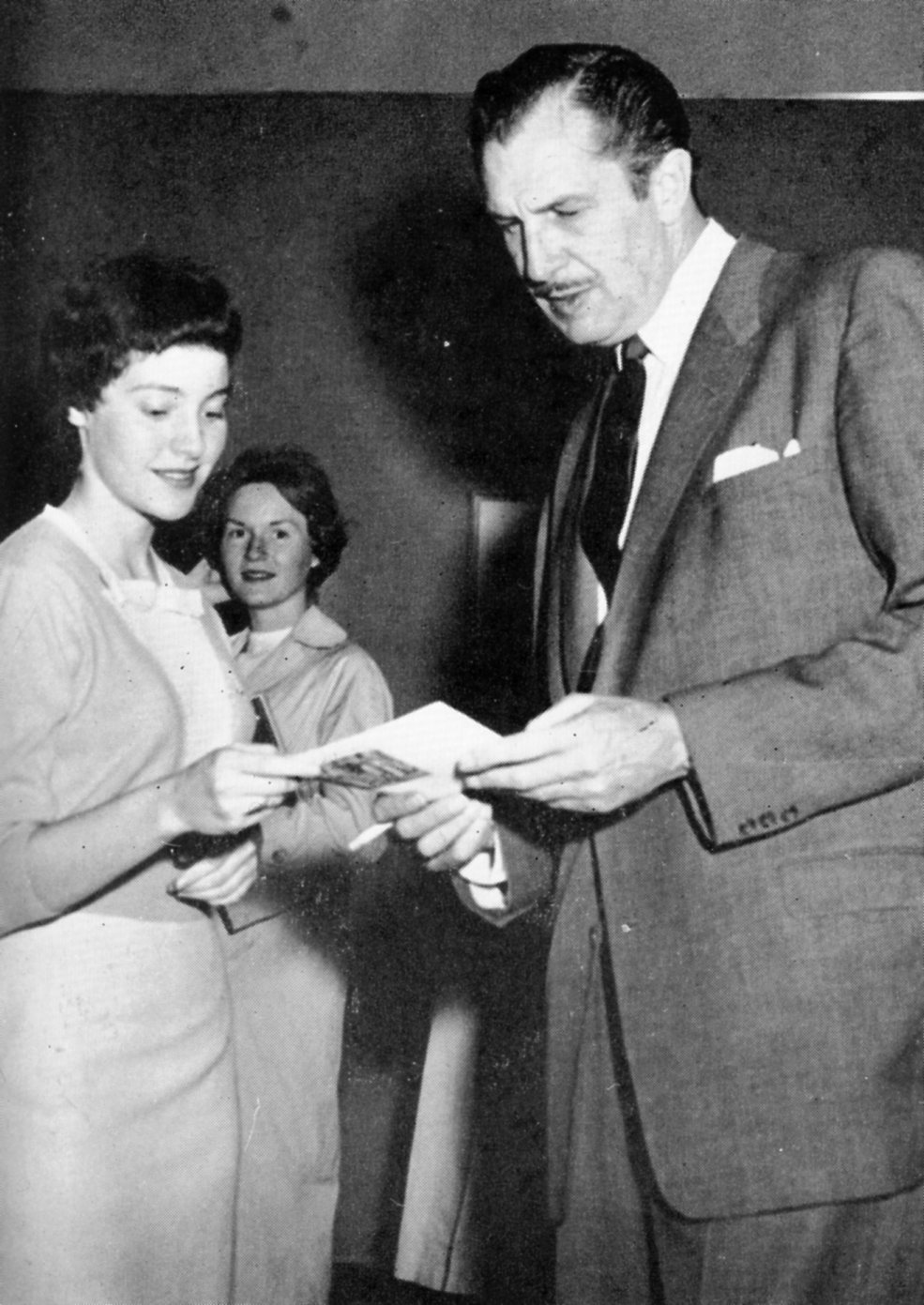 October 21, 1959, Greencastle, Ind. - Vincent Price, the noted actor and art connoisseur, left an impression on the DePauw University campus today.
Price presented a chapel reading, "Three American Voices," at Gobin Methodist Church. He offered dramatic readings of Walt Whitman, James A. McNeill Whistler, and Tennessee Williams.
After the program, the star of House of Wax and The Fly held an informal session with students at DePauw's Art Center (seen in top photo).
As a 12 year old, Price purchased a Rembrandt etching and set his mind on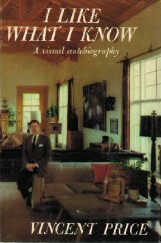 becoming a professor and collector of art. A 1933 graduate of Yale University, where he majored in art, Price went on to study the fine arts at the University of London. A frequent attendee of plays, Price was dared by a friend to audition for a role in Chicago. Price got the part, embraced life as an actor, and made his American stage debut two years later.
Price recently published a book on art appreciation, I Like What I Know.
Back