DePauw Partners with Women's Fund of Central Indiana on Mental Health Campaign
June 6, 2017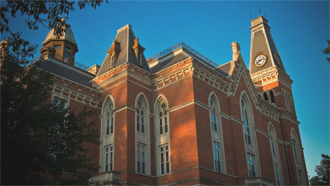 DePauw University is among dozens of organizations to join with the Women's Fund of Central Indiana on the national Campaign to Change Direction on mental health. DePauw is among 45 college campuses, nine cities, plus hospitals, health departments, chambers, foundations and businesses that have pledged to advocate for open, honest conversation about mental health in Central Indiana.
"In 2015, more Hoosiers died by suicide than by car accidents. And according to Mental Health America, in Indiana, 20 percent of Hoosier adults live with mental illness and 12 percent of youth have had at least one depressive episode in the past year," notes the announcement from the Women's Fund, which invests in the lives of women and girls in Central Indiana.
Jennifer Pope Baker, executive director of Women's Fund and a 1989 DePauw graduate, says, "We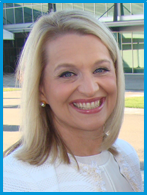 also know that depression is twice as common in women as men. By removing barriers to good mental health for the Central Indiana community, we are fulfilling our mission to create more options and opportunities for women and girls, as well as their families."
According to the organization, "As a first step in the campaign, partners will work to help ensure that every Central Indiana resident knows how to recognize and respond to the five signs of emotional suffering within five years."
Read more here.
Jennifer Pope Baker is the subject of this previous story.
Back