Prof. Jeff McCall '76 Discusses Presidential Tweets with The Hill
June 8, 2017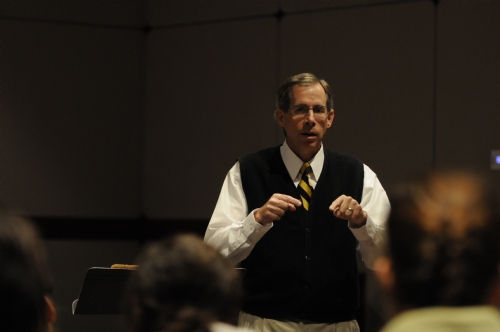 "As professor of media studies at DePauw University Jeff McCall pointed out, using a social media platform to announce a new FBI director has its limitations," notes The Hill. The newspaper of Capitol Hill quotes the DePauw faculty member in a story on President Trump's use of Twitter to announce his nomination of Christopher Wray as FBI director.
"Wray is not a household name and, thus, the announcement on Twitter means little to people who have no context," Dr. McCall said. "That includes the press, of course, which then must try to report about the Wray announcement without readily available bio info."

The professor adds, "A secondary meaning here is that Trump remains undisciplined and is not working with his own media handlers. An announcement of this magnitude, especially the day before the [former FBI Director James] Comey hearing, needs to be managed for maximum clarity and impact. A Tweet doesn't allow for that."
You'll find the complete article by Joe Concha here.
Jeffrey M. McCall is a 1976 graduate of DePauw, where he majored in communication and worked on student radio station WGRE. The author of the book Viewer Discretion Advised: Taking Control of Mass Media Influences, Dr. McCall has been called upon for comment by more than 100 newspapers, and was cited May 24 by the Washington Post and authored a recent newspaper column on the problems at Fox News Channel.
Source: The Hill
Back