America Lacks "A Conversation of Civil Democracy," Opines Prof. Jeff McCall
June 13, 2017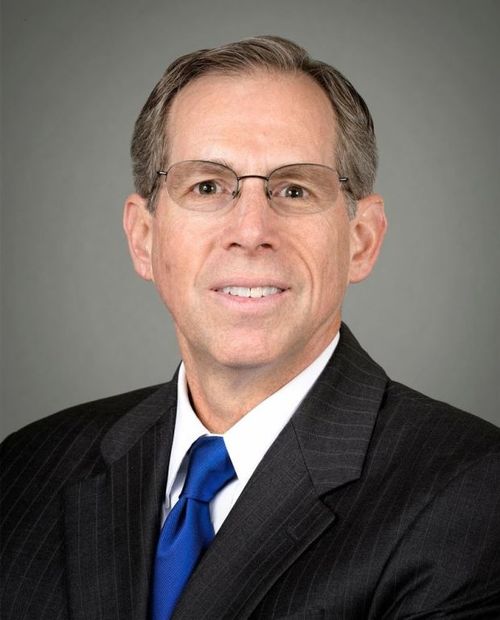 "The public sphere has become awash in outrageous, hostile and inflammatory messages," observes Jeffrey M. McCall, professor of communication at DePauw University. "A late night comic thinks it is funny to make a vulgar rant against the president. Another comedian poses with what is supposed to be the president's severed head. A cable news host refers to the president as a piece of excrement. Heck, even Mr. Met the baseball mascot made an obscene gesture at fans recently. The list goes on."
In a newspaper column, McCall continues, "President Trump, for his part, has engaged in inflammatory rhetoric over the years, continued the practice on the campaign trail, and remains a rhetorical agitator today in rallies and on social media. Trump's political foes have responded with their own rhetorical outbursts of four-letter expletives and cheap shots."
Dr. McCall, author of Viewer Discretion Advised: Taking Control of Mass Media Influences, adds, "The nation's cultural 'leaders,' both in politics and media,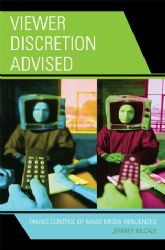 have provided little actual leadership when it comes to guiding a conversation of civil democracy. It is little wonder the nation is polarized. Divisive messages lead to a divided citizenry. Angry and emotional messages destroy the opportunity for reasoned debate and analysis."
Social media, where individuals can communicate whatever they want, sometimes in free-for-all fashion, bear part of the blame. But the professor opines, "More traditional broadcast and print media have abandoned traditional filters of judgment. Producers and editors obsess over and hype the harshest outbursts from cultural agitators and largely ignore more reasoned voices. Feeding frenzies provide cheap ratings surges and boost hits on media websites, which seemingly is all that matters to big media."
A former journalist himself, McCall states, "Some analysts simply chalk up this communication chaos to the price of living in a First Amendment-protected society. That's a simple but incorrect analysis. Sure, the First Amendment allows for worthless and harebrained communication, but the issue here is rhetorical self-control that allows for a society to rationally engage sociopolitical issues."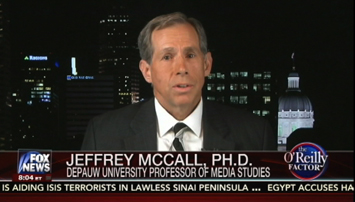 McCall concludes, "It is ultimately up to the citizenry to denounce messages and messengers who serve the self-interests and egos of the bombastic The time is now for such messengers to emerge."
The column is appearing in newspapers across the nation, including Indiana's Kokomo Tribune.
Jeff McCall is a 1976 graduate of DePauw, where he majored in communication and worked on student radio station WGRE. The media studies professor has been called upon for comment by more than 100 newspapers, and was cited last week by The Hill and was quoted May 24 by the Washington Post.
Source: Kokomo (Ind.) Tribune
Back