Walker Cup Recipient Sarah Fears '17 Featured in Her Hometown Newspaper
June 19, 2017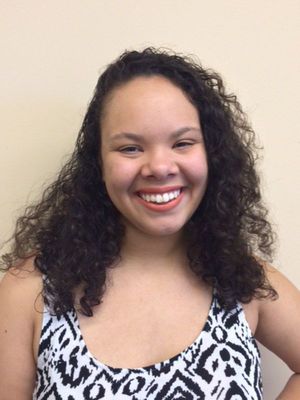 Sarah Fears, a May 2017 graduate of DePauw University, "attributes her commitment to community service to her parents, Eve and Robert Fears," writes Sue Loughlin in the Terre Haute Tribune-Star. Fears, the winner of DePauw's Walker Cup, which is presented to the senior who has contributed the most to the University community during his or her four years on campus, is the subject of an article in her hometown newspaper today.
She says, "My parents have always instilled in me the importance of doing good work and not doing good work because it looks good, but because it's what's needed."
The story notes, "A political science and African studies double major, she was instrumental in creating DePauw Dialogue, an annual, campus-wide event for faculty,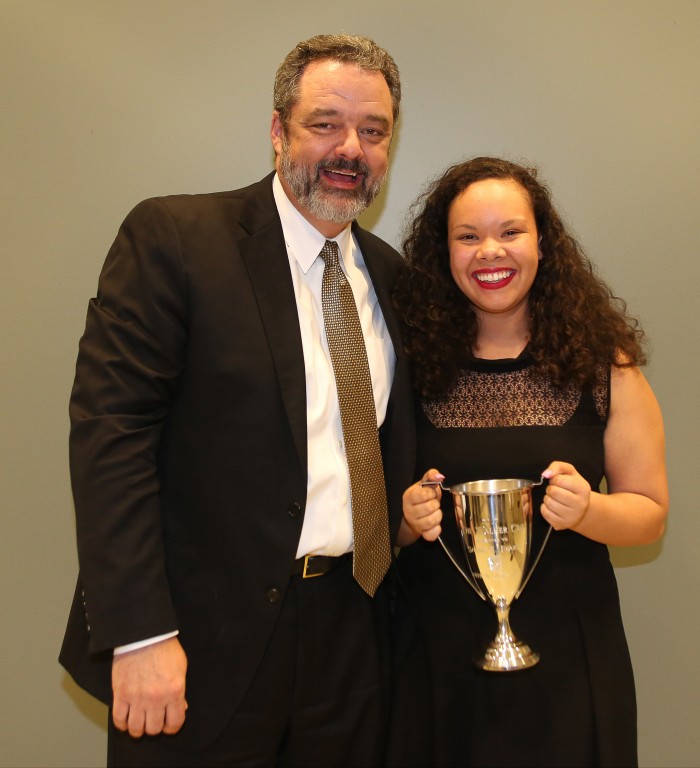 staff and students that explores issues related to diversity and inclusion. Classes are canceled that day and a series of workshops are conducted." (at left: Fears with DePauw President Mark McCoy)
Fears notes, "We discuss such things as race, identity and privilege ... to make sure we are all getting a good understanding of where DePauw students are coming from, particularly if they are from under-represented or marginalized communities." The goal, she says, is "How can we be more inclusive and how can we get to a better place?"
You'll find the complete text at the newspaper's website.
Fears addressed the Class of 2017 at May 21's Commencement. Video of her remarks is embedded below.
Source: Terre Haute Tribune-Star
Back