At 92, Bill Hayes '47 Still Wows 'Em on The Tonight Show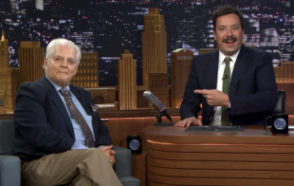 June 27, 2017
Bill Hayes, a singer/actor and 1947 graduate of DePauw University, made a surprise appearance on the Tonight Show with Jimmy Fallon tonight. The 92-year-old Hayes was sitting in the studio audience when, during a break in the taping, Fallon wandered into the crowd and was notified that Hayes, "the longest-living television actor in the world," was among those in the house.
Fallon wound up leading Hayes down to the set. When the show returned from a break, the host introduced Hayes before bringing on singer Sheryl Crow.
Video of the exchange is embedded below and it's summarized here.
A Rector Scholar at DePauw, Bill Hayes began playing Doug Williams on NBC's long-running daytime serial Days of Our Lives in 1970, a role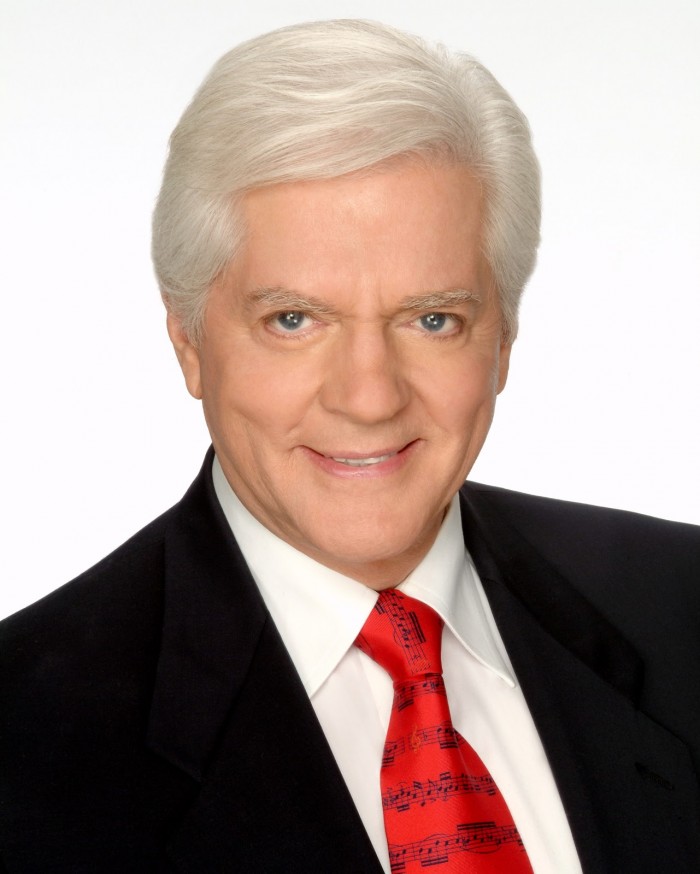 he continues to play 47 years later. His resume includes numerous Broadway productions and his version of The Ballad of Davy Crockett was America's #1 record in March and April of 1955, selling more than three million copies. As he explained to Fallon, Hayes was a guest on the Tonight Show when Jack Paar and, later, Johnny Carson were the hosts.
Hayes authored Trumpet: A Novel of the Regency Era, as well as Like Sands Through the Hourglass, which he co-authored with his wife and Lives co-star, Susan Seaforth Hayes. The two had a three-day residency at DePauw last fall.
Footage of a 1960 DePauw visit by Bill Hayes is embedded below.
Back