Weather Balloon Experiment Gets Newspaper's Attention
July 7, 2017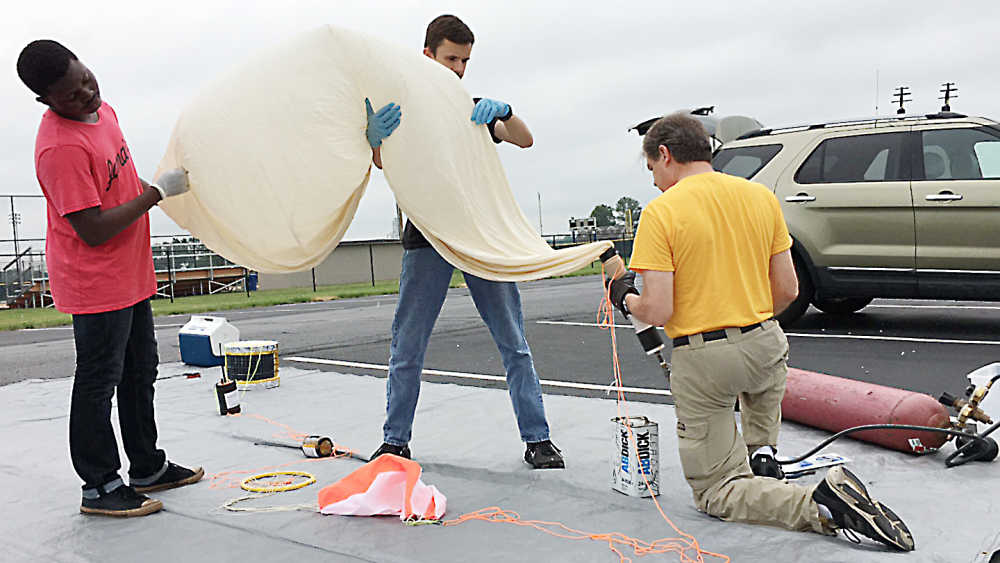 "From the parking lot of North Montgomery High School, DePauw physics and astronomy Professor Howard Brooks (right) and students Kobby Van Dyck (left) and Zach Wilkerson inflate a weather balloon with helium Thursday morning for launch as BASE 96, denoting the 96th such experiment launched by the DePauw Balloon Assisted Stratospheric Experiments project," notes the Banner-Graphic. Today's edition of the Greencastle newspaper includes the photo seen at the top right.
The caption continues, "Van Dyck, of Accra, Ghana, and Wilkerson, a Greencastle High School graduate, are sophomore DePauw Science Research Fellows for 10 weeks this summer on a new system to measure energetic particles in the stratosphere.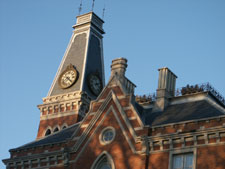 Thursday's flight left from North Montgomery around 10:15 a.m. and landed about 12:20 p.m. east of Thorntown after reaching a height of 88,000 feet."
Access it online here.
Source: Greencastle Banner-Graphic
Back