Nobel Laureate Malala Yousafzai, at DePauw in Sept., Finishes High School
July 8, 2017
"I enjoyed my school years, and I am excited for my future," says Malala Yousafzai, the youngest-ever Nobel Peace Prize recipient, who is visiting DePauw University in September. The New York Times reports, "The 19-year-old Pakistani woman attended her last day of secondary school in Birmingham, England, on Friday, a milestone for the activist who has fought for girls' education. She said on her new Twitter account that she would begin traveling next week to the Middle East, Africa and Latin America to meet with girls."
As she finished high school, Yousafzai wrote on her blog, "But I can't help thinking of millions of girls around the world who won't complete their education."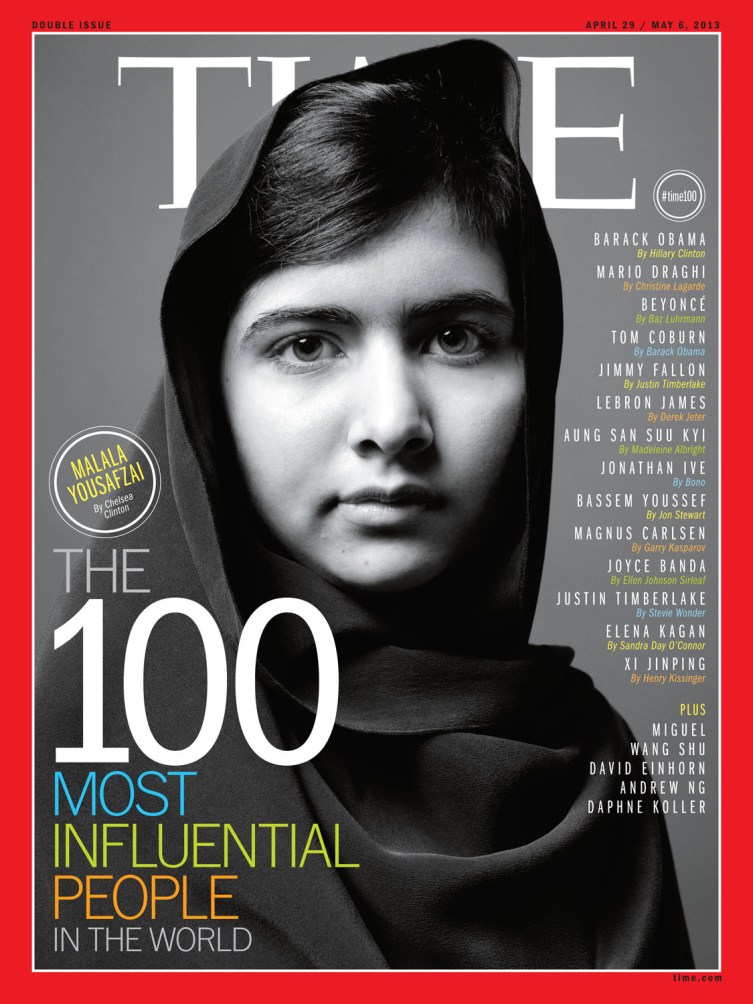 Access the article at the newspaper's website.
Shot and critically injured by the Taliban while traveling home from school, Malala has become a champion for the right of every child to go to school. Since the attack, she has become internationally known for her courage in refusing to be silenced and continuing her fight for the right of everyone to receive an education. She founded the Malala Fund -- which is dedicated to help promote education for girls throughout the world -- and in 2013 co-authored I Am Malala, an international bestseller.
On Monday, September 4, she will deliver a Timothy and Sharon Ubben Lecture in DePauw's Neal Fieldhouse. Details of the event can be found in this story.
Established in 1986 through the generous support of 1958 DePauw graduates Timothy H. and Sharon Williams Ubben, the Ubben Lecture Series was designed to "bring the world to Greencastle."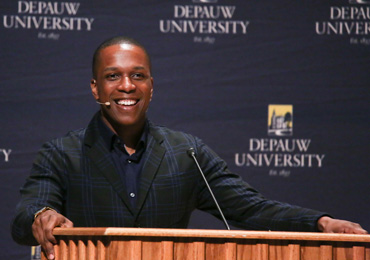 The series has now presented 107 events over the past thirty years, and visitors have included David Cameron, Benazir Bhutto, Margaret Thatcher, Leslie Odom Jr. (seen at right), Elie Wiesel, Jane Goodall, Tony Blair, Bill Clinton, Jimmy Kimmel, Vernon E. Jordan Jr., Andrew Luck, and Shimon Peres.
To view a complete roster of Ubben Lecturers -- which includes links to video clips and news stories -- click here. Video montages of many events are available on YouTube.
Back