DePauw Students & Faculty Report "Tremendous Progress" from Archaeological Dig in Italy
July 12, 2017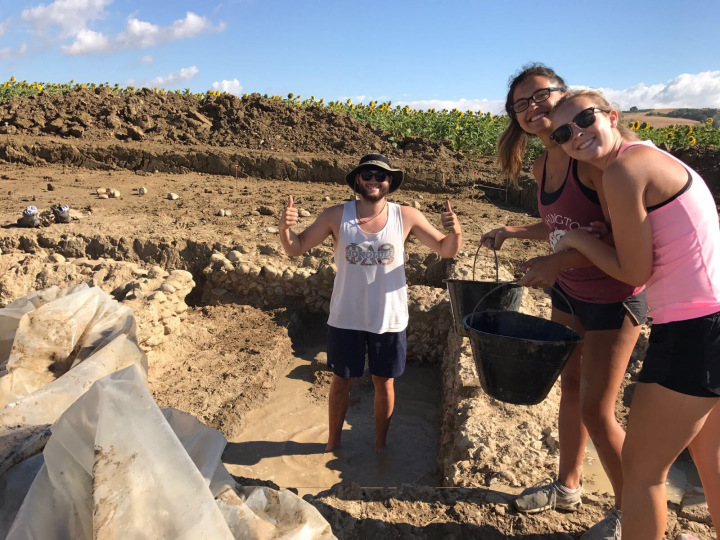 A second season of archaeological excavation at Itay's Vaiano-Gioiella site, in the region of Castiglione del Lago, has yielded "tremendous progress," Pedar Foss and Rebecca Schindler, professors of Classical Studies. The two DePauw University faculty members led three rising juniors from DePauw -- Rebecca Kerns, Jack Leahy and Corrine Lee -- on the summer academic project, which is a collaboration between DePauw, The Umbra Institute (Perugia, Italy) and Intrageo. The fieldwork was conducted with the support of the Comune of Castiglione del Lago and the Archeo Trasimeno Group. Nine students from other American colleges also participated.
Dr. Foss reports, "We have identified three main components of the site so far: 1) an area with deeply-founded walls, an apse, and a substantial staircase (the bottom of which we have not yet been able to reach); 2) a bath complex of at least three rooms, with portions of the underfloor heating system intact; and 3) a large drain, perhaps an outlet for part of the baths. The site is almost certainly a large Roman villa with a lifespan of circa the 2nd century B.C. to the 3rd century A.D."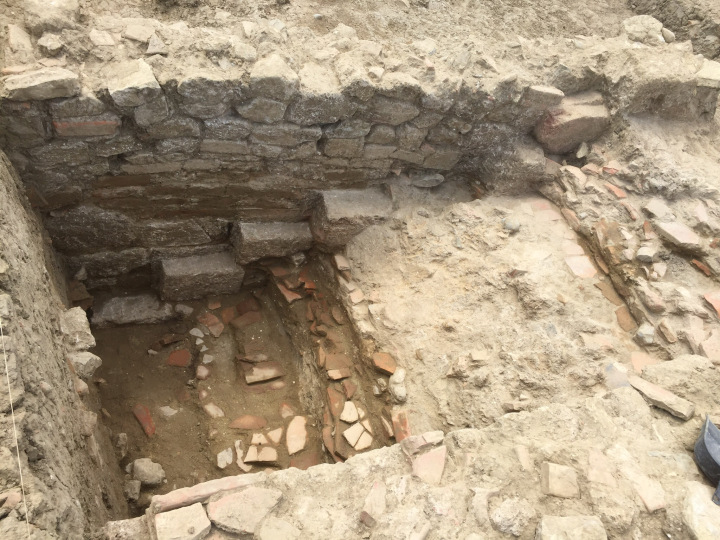 The DePauw professors and their colleagues reported their findings to local media, and they were reported by the RAI Umbrian TV evening news, and by the Corriere dell'Umbria newspaper.
Also available is this blog.
The archaeological site "La Villa" is located on a hill to the north of the Lago di Chiusi, one of three lakes surrounding the Chiana River valley between Umbria and Tuscany. In 2015, the DePauw-Umbra team conducted a surface survey of the area. Last summer, a DePauw team was involved in the archaeological excavation of the site, which continued this summer.
Learn more in this previous summary.
Back