Incoming Student-Athlete Chase Andries Featured in Indy Star
July 15, 2017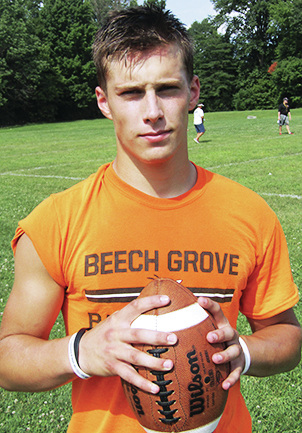 "When Chase Andries came to Beech Grove as a freshman, the Hornets' football program had posted a winning record just twice since 2000," begins an Indianapolis Star story. "The team posted a winning record in three of his four seasons with the school. Never mind that the program didn't win a sectional title. What he contributed to the program was immensely more valuable than wins and losses." (photo by Al Stilley)
"Chase completely changed the culture," says Beech Grove coach Mark Weller. "He's a tremendous athlete, tremendous kid, tremendous competitor. He's been a big part of changing our tradition."
Matthew VanTryon writes, "Andries will play basketball and football at DePauw University. He helped rebuild the Hornets, and now hopes to do the same thing with the Tigers. The program has posted a winning record each of the past three seasons, but lost starting quarterback Matt Hunt to graduation after last season."

The article notes that Andries threw two touchdown passes in last night's Indiana High School Football All-Star game (photo below left by Sarah Stier/IndyStar).
"When Andries stepped onto DePauw's campus, their message to him was simple. And it's one he thinks he can follow through on. 'Carry the tradition,' he said.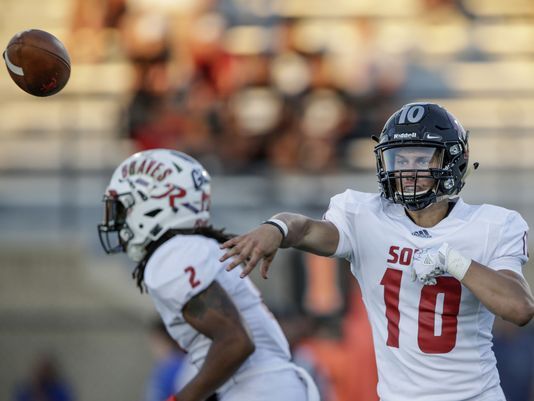 'Ever since Coach (Bill) Lynch came back, they've been getting better each year. I think that's what they're looking for from me. Building a program, I've got a lot of experience with that. I hope I can help (DePauw).'"
You'll find the complete story -- headlined "How Chase Andries changed Beech Grove's culture" -- at the newspaper's website.
The Tigers open their 2017 football season on September 9 at Mount St. Joseph University in Cincinnati. Visit the team's online page here.
Source: Indianapolis Star
Back