New MTV2 Show Features Shinesty, Co-Founded by "Millennial Entrepreneur" Chris White '11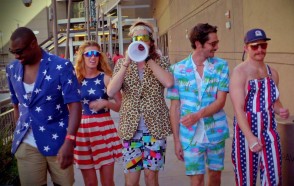 July 17, 2017
"What happens when two college buddies decide to start a company?," asks MTV2 in a promo for a new show which features a Colorado-based enterprise co-founded by "millennial entrepreneur" and 2011 DePauw University graduate Chris White.
"There are countless startups in this day and age -- but there's only one Shinesty," writes Jordana Ossad. "The brand-new MTV2 show -- premiering on July 20 -- will follow the Boulder-based millennial entrepreneurs responsible for creating and selling fashion-forward and attention-grabbing apparel. Think bold suits (with stars and stripes patterns) and unconventional briefs (in denim)."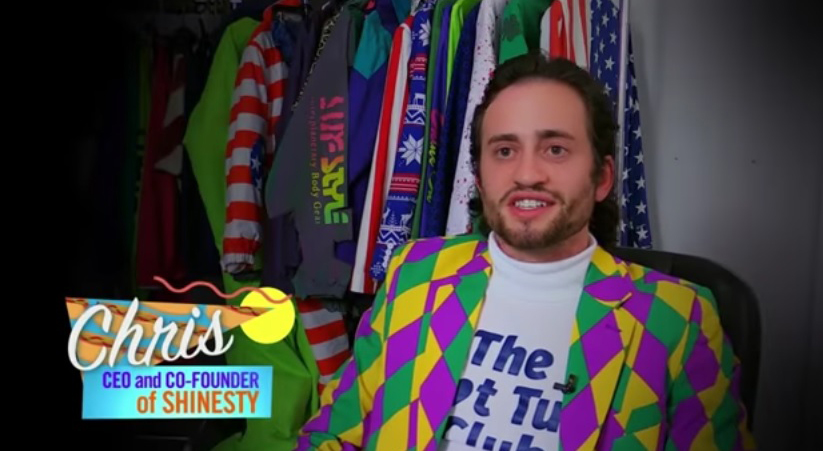 The docu-comedy follows the innovative and often daring work of Shinesty's employees, who include four other DePauw alumni: Erin Luck '11, Nick White '14, Ben Lauderdale '14, and Connor Miller '14.
A promotional video for the program calls Shinesty the "#1 online destination for attention grabbing apparel" withover $5 million in sales in just over a year, and says the company is "rewriting the book of the fashion business."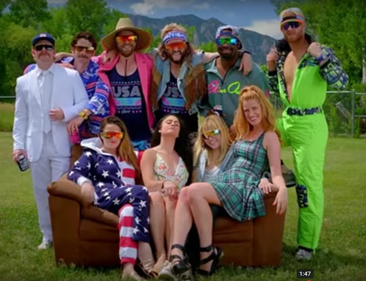 White, who is the CEO, says, "We're a brand that's changing the way people think about events, the way people think about costumes and really making people laugh."
Shinesty premieres this Thursday, July 20, at 8 p.m. Eastern time, 7 p.m. Central. Read more here.
Also available is this previous story.
Back