Dentist Steve Hollar '89 Still Gets Big Smiles for His Role in Movie Hoosiers
July 19, 2017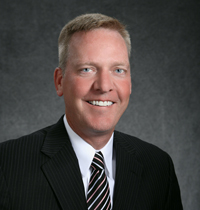 "When you grow up in Indiana, talking about basketball makes you smile. Both of those things are important to Steve Hollar," reports Andy McDonnell of Fort Wayne, Indiana CBS affiliate WANE-TV.
"The Warsaw dentist played the role of Rade Butcher in the iconic movie Hoosiers that debuted in 1986. In fact, he also led the Tigers to a real life state title in 1984 which helped him get cast for the movie when he was a student-athlete at DePauw University at a 19-year-old."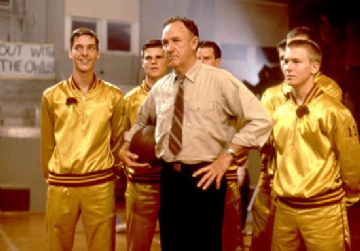 The report notes that Hollar, a 1989 DePauw graduate, "can tell stories for hours about his time on set, his one-on-one acting lessons from Gene Hackman and the historic final scene with Jimmy Chitwood hitting the game-winning shot at Hinkle Fieldhouse. Even 30 years later -- and after being a dentist for the last 24 years -- he still enjoys talking about his movie."
Read more here; the video report is embedded below.
Hollar, who majored in communication and was a member of DePauw's men's basketball team. He earned $17,000 for his role.
Also available is this recent summary. Hollar was featured on Indianapolis CBS affiliate WISH in 1986 and Chicago's WLS-TV a year later. The clips can be viewed below.
Source: WANE (CBS)/Fort Wayne, Ind.
Back