Prof. David Gellman Contributes Essay to Experiencing Empire: Power, People, and Revolution in Early America
July 20, 2017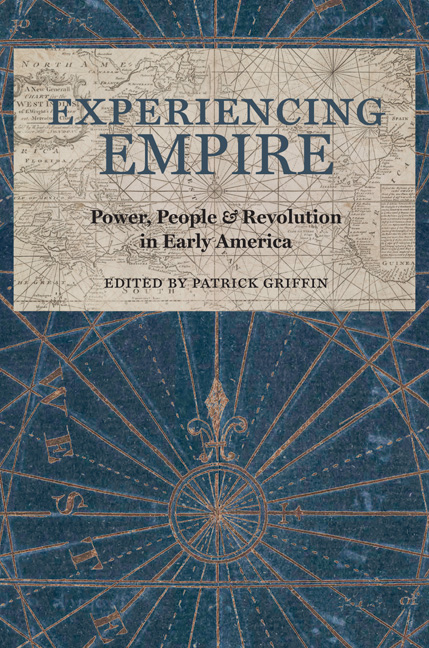 David N. Gellman, professor of history at DePauw University, contributes an essay to Experiencing Empire: Power, People, and Revolution in Early America. The book, edited by Patrick Griffin, is published by the University of Virginia Press. Dr. Gellman's contribution is titled "Abbe's Ghost: Negotiating Slavery in Paris, 1783-1784".
"Eighteenth-century Americans experienced what can be called an 'imperial-revolutionary moment'," notes a synopsis of the title. "Over the course of the eighteenth century, the colonies were integrated into a broader Atlantic world, a process that forced common men and women to reexamine the meanings and influences of empire in their own lives. The tensions inherent in this process led to revolution. After the Revolution, the idea of empire provided order -- albeit at a cost to many -- during a chaotic period. Viewing the early republic from an imperial-revolutionary perspective, the essays in this collection consider subjects as far-ranging as merchants, winemaking, slavery, sex, and chronology to nostalgia, fort construction, and urban unrest. They move from the very center of the empire in London to the far western frontier near St. Louis, offering a new way to consider America's most formative period."
Fred Anderson, author of Crucible of War: The Seven Years' War and the Fate of Empire in British North America, 1754-1766, states, "Thirteen superb scholars here examine the era of the American Revolution through the lens of empire and see the standard turning points of 1763, 1776, and 1787 in a dazzling new light. The result will encourage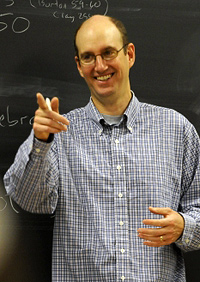 students and scholars alike to reexamine familiar events in ways that challenge, enlighten, and provoke. Experiencing Empire is as stimulating and rewarding a collection of essays as I have read in the last twenty years."
Learn more, and order the book, at Amazon.com.
Dr. Gellman previously contributed to Bruce Springsteen, Cultural Studies, and the Runaway American Dream and Bruce Springsteen and the American Soul: Essays on the Songs and Influence of a Cultural Icon. Dr. Gellman authored Emancipating New York: The Politics of Slavery and Freedom, 1777-1827 and is co-author of American Odysseys: A History of Colonial North America, and co-edited Jim Crow New York: A Documentary History of Race and Citizenship, 1777-1877, which was listed as one of 2004's "Outstanding Academic Titles" by Choice: Current Reviews for Academic Libraries.
Back